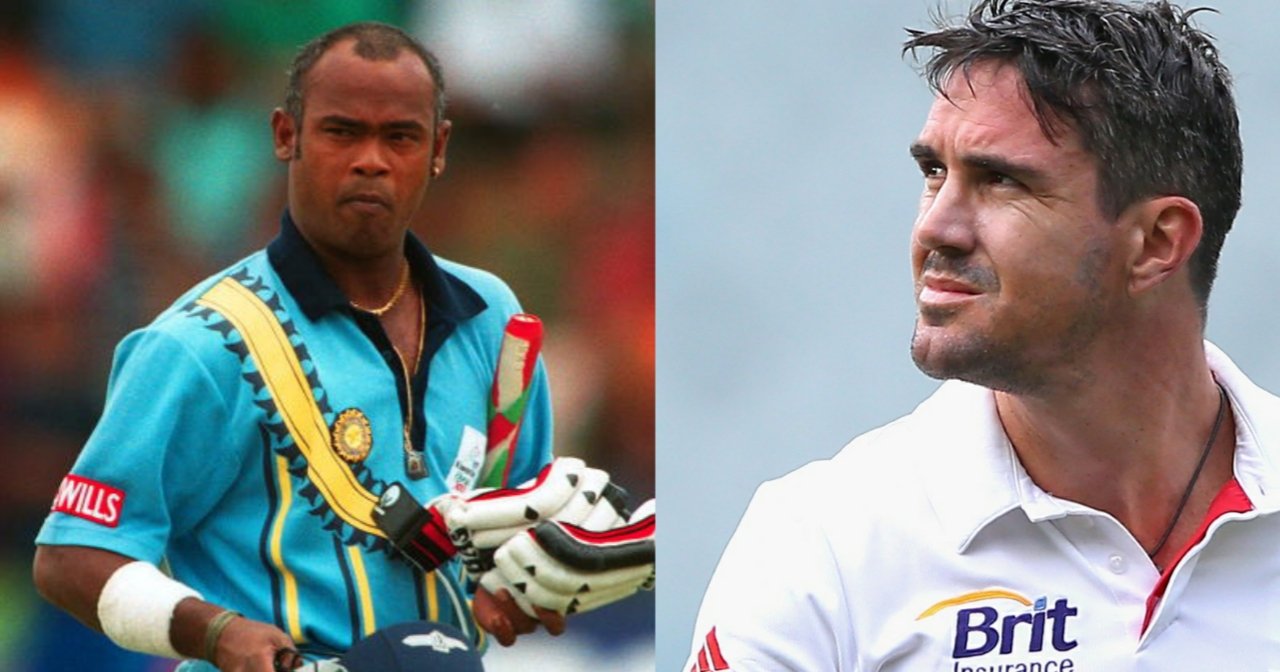 There was a point in time when a few cricketers were touted to be the very best on the field and it was expected that they were born to rule the game. Unfortunately, life is cruel and unfair and it often takes away from us our dreams in the most merciless fashion. A few can cope with it while a few go down in flames.
In this story, we are going to take a look at five cricketers whose career ended way too early from international cricket than what was expected to be due to various reasons like team politics, injuries and many other pretexts that never allowed them to take the field.
We will be looking at five cricketers whose career ended prematurely due to all the aforementioned reasons and many unstated ones.
1. Marcus Trescothick
Trescothick was one of the most promising openers of England when he started playing for them. The expressive stroke-play, the aggression and the leadership in the middle was what made him one of the finest cricketers of England.
He was labelled as one of India's biggest nightmares and every single time he crossed swords with India, he was busy stitching knocks that drew parallels to English greats. He made his international debut on 9th July 2000 at Oval against Zimbabwe. His very first series comprised 288 runs at an astonishing average of 48.00 against a Zimbabwe that comprised the likes of Stuart Carlisle, Alistair Campbell, Heath Streak, Henry Olonga and Ray Price.
As he kept on building his momentum, life applied to screech brakes to his career in one of the worst apparitions. He started suffering from clinical depression and that made him nosedive into a receding tailspin that seemed endless.
There is a wild rumour that goes like one of the major reasons for Trescothick's depression is an encounter with a paranormal entity at Mumbai's Taj hotel. Though there wasn't enough fuel to combust this story, yet the story wasn't entirely blasted.
Despite coming in and out of retirement, trying to grapple with the clinical depression that he had to go through, he couldn't succeed and finally decided to call it a day from international cricket in 2019.
2. Kevin Pietersen
The former English skipper, Kevin Pietersen, was expected to be one of the finest vanguards of the English cricket team. He made his international debut against Zimbabwe in 2004 and there was no stopping him from there.
After ruckus started being sparked due to the Robert Mugabe regime in Zimbabwe, England had to incorporate younger cricketers. This acted as the doorway for Pietersen to step up in international cricket.
As he impressed in Zimbabwe, his ensuing tour against South Africa was even a better showdown. He cemented his place in the England squad after his fabled faring in the 2005 Ashes. He never had to look back after his successful coronation to the England throne.
It was in 2008 against New Zealand where Pietersen invented a new hit where he flipped his body completely around and struck Scott Styris for a six. Not only was it Styris who fell victim to one of the most popular shots but the legendary Muttiah Muralidaran was also smitten by this cheesy strike.
However, soon after he was handed over the England captaincy, India smashed England 5-0 and that led to wild criticism of Pietersen.
Despite raking himself up in a piece and staging a wondrous turnaround, Pietersen decided to call it quits from T20 and ODI cricket on 31st May 2012.
He cited the stringency of the international schedule as his reason to step down from international cricket.
Despite being available for Test cricket, he really didn't make a significant breakthrough, and finally, in 2014, Pietersen waved goodbye to cricket, citing, "Although I am obviously very sad the incredible journey has come to an end, I'm also hugely proud of what we, as a team, have achieved over the past nine years."
3. Vinod Kambli
When a young Sachin Tendulkar blossomed in Indian cricket, he was laced with the arrival of another wunderkind, Vinod Kambli. The duo once stitched together an astronomical partnership of 664 runs against St. Xavier's college where both of them went on to blast a double century.
It was not an injury that led to his downfall, but his lack of intent and sting is what axed him from international cricket. He played his last ODI in 2000 and finally called his retirement in 2011, putting an end to a career clouded in mist and darkness.
4. Tatenda Taibu
This young man arrived at the international cricket scene at the age of 18 years in 2001 for Zimbabwe, one of the youngest cricketers in that time. He was an extremely promising talent who went on to play 28 tests, 150 ODI's and 17 T20I's. What could have been an extremely decorated career drew to an abrupt halt in 2012 at the age of 29 years for this young man as he decided to serve the church.
However, there are reports that state, Taibu directly went against the government and in his rebellious response against the torturing regime of the nation, he gave up the game and refused to don on that national jersey again.
He ended as the fourth-highest run-scorer for Zimbabwe in ODI's while he also managed to chronicle the second-highest number of dismissals as a wicket-keeper for his nation. He was a bustling ball of endless energy who also managed to play for KKR in IPL's inaugural edition.
5. Craig Kieswetter
The English T20 team that penned a remarkable story in the 2010 T20 World Cup featured Craig Kieswetter as the hero of the grand finale. The wicket-keeper batsman was born and raised in South Africa and even starred in the South Africa U-19 team in ICC U19 World Cup, 2006.
He made his international debut for England in 2010 and what seemed like a promising start to his career soon fizzled away in flames after a brutal injury in his eye truncated his promising start.
Despite undergoing surgery, his return to the grand roster of international cricket wasn't really remarkable that compelled him to take the unwanted decision of pulling the plug on his career after playing 46 ODI's and 25 T20's.