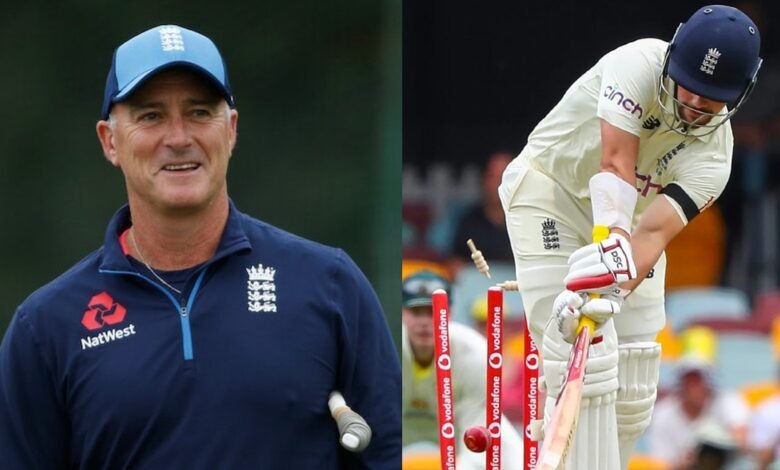 England's batting coach Graham Thorpe believes England might not have been able to perform well in Australia and might have lost the Ashes already, but the young batsmen of the England test team are currently getting an education on how tough test cricket is.
According to Graham Thorpe, most of the batsmen, who go on to play test cricket for England, actually learn their trade in the county circuit, but when they make the upgrade and get to the test level, another learning curve starts for them because the challenge at the test level is 10 times harder than the challenge at the county level.
Thorpe revealed that he had talked to the England batsmen about trying to do a few things while batting in Australia and one of them was to leave the ball well, but quite clearly England's top order couldn't execute the plans, as well as they, would have liked to.
But, it might be a tour which can help some of the players in the sense that it can change their careers. Some of the youngsters have come on this tour and realized what they have been doing so far is not enough for test level. They need to train in different ways and be prepared for different challenges.
Graham Thorpe will be the head coach of England for the SCG test
Graham Thorpe will be the head coach of England for the New Year test match in Sydney, as their regular head coach Chris Silverwood has been tested COVID positive and will have to be out of action for 10 days before he can rejoin the England camp.
Australia is a place where Thorpe himself flourished as an England player, as the left-hander averaged 48 with the bat in the test matches that he played in Australia, and he reckons defending straight and being good with the horizontal bat shots on both sides of the wicket is key in Australia.
Thorpe said, while talking to the press earlier today, that he has been sharing his experience with the current crop of England batsmen, particularly with Rory Burns who is the most experienced of all the top order players England has got on the tour. Burns got dropped for the MCG test match, but there is a possibility he might still remain in the frame for England going ahead in future.
Thorpe reckons Burns has got to that stage of his career now where he has played 30 test matches and he has to make sure he enhances his batting average which is still just a tad over 30, much below the usual standards of a quality test batsman.