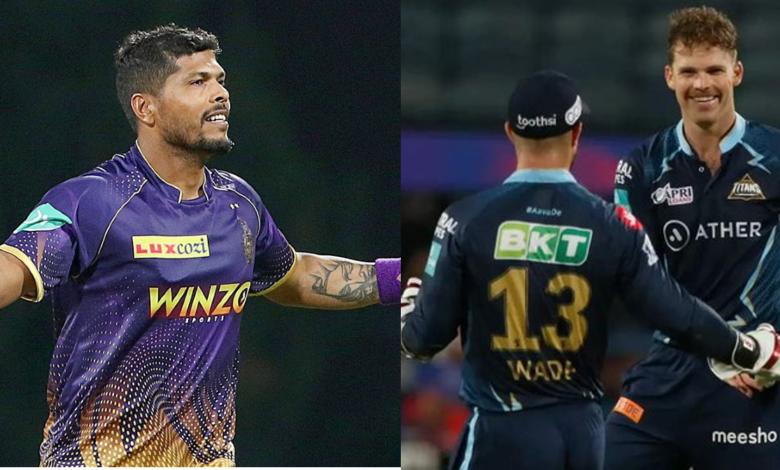 A bowler's day out: They say that T20 is a batter's paradise and the 2022 IPL is no exception to this tenet, considering the fact that most of the games have seen an endless flow of runs with the average score being more than 170.
Especially taking into consideration, the shorter boundaries, the dew factor in the second innings and most importantly the bloody-minded intent of the batters to draw blood till the last ball will be giving you the hope that it is going to be a run-fest.
However, believe it or not, no matter how dominant the batters get, at the end of the day, it is a bowler who changes the complexion of T20 cricket. Similarly, in IPL 2022, despite the batter's outrageous dominion, the bowlers have been the one who has successfully changed the complexion of the games with an exceedingly controlled display of aggression.
A story of the bowler's dominion
A total of 10 matches have so far been played in IPL and 6 out of them have seen the bowlers walking away with the man of the match awards. Umesh Yadav started the trend with magical figures of 4-0-20-2 in the opener that left Chennai reeling under the shadow of inexplicability.
Kuldeep was the star of the next day as he announced his return to form with brilliant figures of 4-0-18-3. He was simply unplayable and even a rampant Ishan Kishan could do very little to dissuade the Chinaman of his relentless aggression.
Mohammed Shami started the tournament with a bang as in the colossus stramash of Giants and Titans, it was the expressman's initial blitzkrieg that left them wobbling early in the innings.
RCB managed to turn the tide around with a phenomenal display from the Sri Lankan spinner, Wanindu Hasaranga that would see Kolkata Knight Riders crumbling down like a house of cards in front of a swivelling tornado.
Umesh Yadav was hellbent to validate the fact that he is far from over as he came back in even better colours against a flailing Punjab batting. He claimed 4 wickets this time and the Punjab batters were all over the place, running desperately for shelter as Umesh rained fire upon them.
Lockie Ferguson became the latest addition to this glorious list as he continued from where he left for the Knights with a marvellous display of 4-0-28-4 that would leave the Capitals short of their breath.
Even though it has just been the opening phase of the tournament and there are lightyears to travel with the ever-meandering course of the tournament, it is a beauty for the sore eyes to see how the bowlers have dictated proceedings on the flat pitches of the sub-continent. It feels like a downright rebellion against the established norm of T20 cricket that states that a batter is the supreme one in the most gruelling format of the sport.