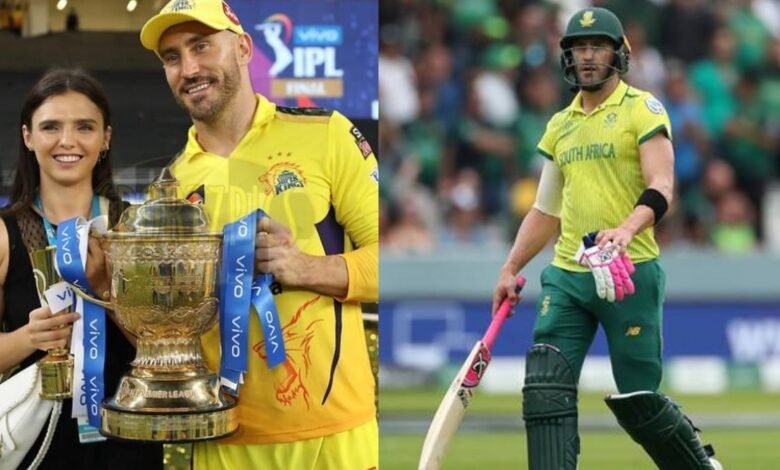 After receiving a lot of flak and criticism on social media from the former cricketers and the fans, Cricket South Africa put another post on Instagram and Twitter and this time around, they specifically mentioned the name of Faf du Plessis who played a crucial role in CSK's title triumph in the IPL final against KKR last night.
In the earlier post by Cricket South Africa, the name of Faf du Plessis was not there at all. They had only mentioned the name of Lungi Ngidi and had overlooked Faf du Plessis and Imran Tahir, two of the South African players who are prominent members of the CSK squad.
The relationship of Faf du Plessis and Cricket South Africa has soured a little bit in recent times, as the former South African captain decided to explore his opportunities in the T20 leagues around the world. He was overlooked for the T20 World Cup selection as well for the very same reason.
Faf du Plessis has been in the extraordinary form in T20 cricket recently
While the former cricketers are not happy with Faf du Plessis' exclusion from the World Cup squad either, what really became the trigger point for them and also for the fans was the way Cricket South Africa deliberately ignored the name of Faf du Plessis while posting a congratulatory message for CSK.
Dale Steyn, who has been the long time teammate of Faf du Plessis and played under his captaincy for many years as well, took a strong offense on Du Plessis' name being overlooked in that congratulatory post for CSK.
After Steyn's comment on their previous Instagram post, Cricket South Africa didn't just delete that post, they, thereafter, came up with a new post congratulating all the South Africans involved in the title triumph of CSK. They particularly mentioned Faf du Plessis at the end of the post for his man of the match performance in the final.
Congratulations to all the South Africans who competed in and claimed victory in the 2021 IPL Final with Chennai Super Kings. Notably Faf du Plessis who put in a Man of the match performance pic.twitter.com/rC9QaIZ90r

— Cricket South Africa (@OfficialCSA) October 16, 2021