Cricket
Cheteshwar Pujara Claims An Unwanted Record After His Dismissal On Day 3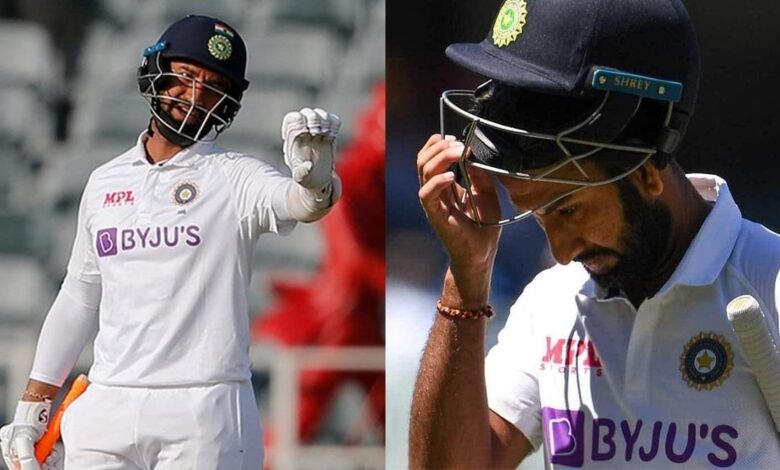 Cheteshwar Pujara has not had it easy in the ongoing series against South Africa. In the final Test match, as well, Pujara failed to impress. He got out early on the morning of Day 3. After his dismissal on the morning of Day 3, Cheteshwar Pujara claims an unwanted record. We take a look at this record in this article.
Cheteshwar Pujara claims an unwanted record
With Pujara getting out on the morning of Day 3, he has become the No.1 on a list that he would not have wanted to be in. He now is the player to have got out the most number of times without adding to the overnight score. Pujara has been at the centre of such an occasion seven different times. Till this innings, he was sharing this record with Jacques Kallis and Chris Cairns. As reported on Cricbuzz, with his latest dismissal, Pujara now stands at No.1.
Batting in the first hour of a Test match is extremely difficult. It requires immense focus and Pujara is someone who is known for it. However, at times, with a break coming in between an innings, a few batsmen could falter. Against South Africa, it was a brilliant catch by Keegan Peterson that got Pujara out.
The road is getting narrower for India's No.3 in Tests
Cheteshwar Pujara has for long been a crucial part of India's Test batting line-up. However, it seems that the wheels are coming off Pujara's stint with Team India. He has been struggling to make runs and together with Ajinkya Rahane, Pujara could be at the end of an axing.
Especially with the WTC on the line, India would want to quickly move on from the duo. The upcoming Sri Lanka home series will be useful to try out the benchwarmers. With the likes of Shubman Gill, Hanuma Vihari and Shreyas Iyer already doing well, India might take the bold decision of dropping Pujara and Rahane.