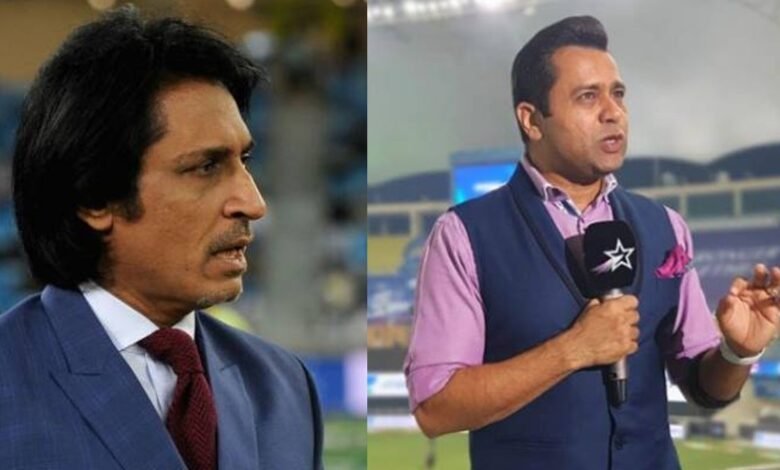 The debate between IPL and PSL has always attracted every fan's attention. The IPL is the number one league in the world. It began in 2008 and has changed the lives of many people. Meanwhile, PSL started a few years after the IPL. Aakash Chopra recently commented on Ramiz Raja's recent interview about IPL vs. PSL.
In case you did not know, the Pakistan Cricket Board chairman Ramiz Raja recently stated that if the PSL switches from a draft model to an auction model, the players would prefer playing in PSL.
Currently, the Pakistan Super League has a draft system, wherein the teams sign players at a pre-decided salary cap. Quite a few big names from the overseas section do not participate in the PSL. And even if they sign up, they play only a few matches for the franchise.
Ramiz Raja felt PSL would be in the same bracket as the IPL if they launch the auction model. However, Aakash Chopra felt the opposite. Here's what the former Indian cricket team opener said on his YouTube channel:
"Even if you do an auction instead of drafts, it is not going to happen, you will not see a player playing for 16 crores in the PSL. It cannot happen at all, market dynamics are not going to allow that to happen, it's as simple as that."
Aakash Chopra also gave an example of Chris Morris' salary of IPL 2021
Furthermore, Aakash Chopra pointed out how Chris Morris earned an enormous INR 16.25 crore for playing in the IPL last year. The Rajasthan Royals broke the bank to acquire the services of the South African all-rounder.
Chopra said that the salary which Morris earned for bowling one delivery in the Indian Premier League was equivalent to what other players earned by playing the full season in other leagues.