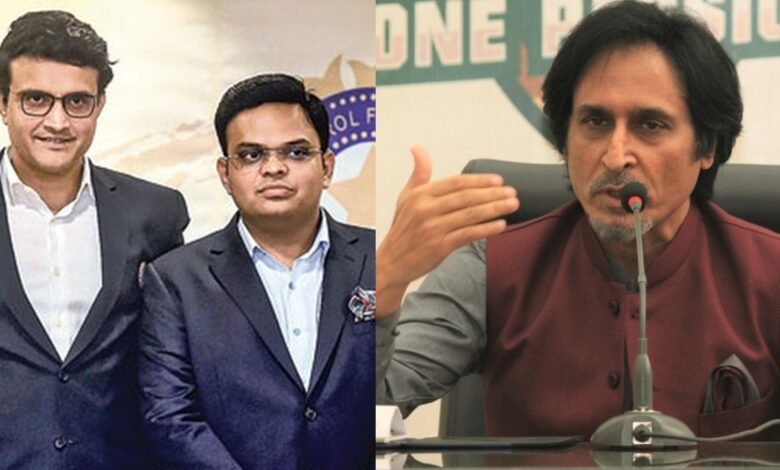 A couple of weeks ago, PCB Chairman Ramiz Raja had announced that he would be proposing a Super Series. This series will include India, Pakistan, Australia and England clashing against each other. The BCCI has now reacted to the same. In this article, we take a look at how BCCI reacted to Ramiz Raja's proposal of a Four-Nation Super Series.
A Four-Nation Super Series involving four top cricketing nations
Ramiz Raja has been trying to do something new ever since heSp became the Chairman of the Pakistan Cricket Board. Hence, a few weeks ago, he announced that he will propose a 4-nation Super Series to ICC. This will involve the heavyweights of world cricket. The idea met with mixed opinions. Now, even BCCI has reacted to it.
Hello fans.Will propose to the ICC a Four Nations T20i Super Series involving Pak Ind Aus Eng to be played every year,to be hosted on rotation basis by these four. A separate revenue model with profits to be shared on percentage basis with all ICC members, think we have a winner.

— Ramiz Raja (@iramizraja) January 11, 2022
BCCI reacts to the proposal
While speaking to Reuters, BCCI Secretary Jay Shah has straightaway talked down the proposal of the series by telling that the chief of cricket bodies across the globe should be on expanding the game of cricket and it is more important than "short-term commercial initiatives".
In the same statement, Jay Shah also said, "With the IPL window expanding and the ICC (global) events every year in the cycle, our primary responsibility is to safeguard bilateral cricket at home, with emphasis on test cricket."
He further added, "I am also looking forward to seeing cricket at the Olympics, as that will help the game grow. Expansion of the sport is a challenge that our game faces, and we must prioritise it over any short-term commercial initiative."
The India-Pakistan face-off is one of the most anticipated games in the cricketing calendar. Due to the political situation between the countries, the duel is at the moment happening only at ICC events. The teams will next meet in the T20 World Cup in Australia later this year.