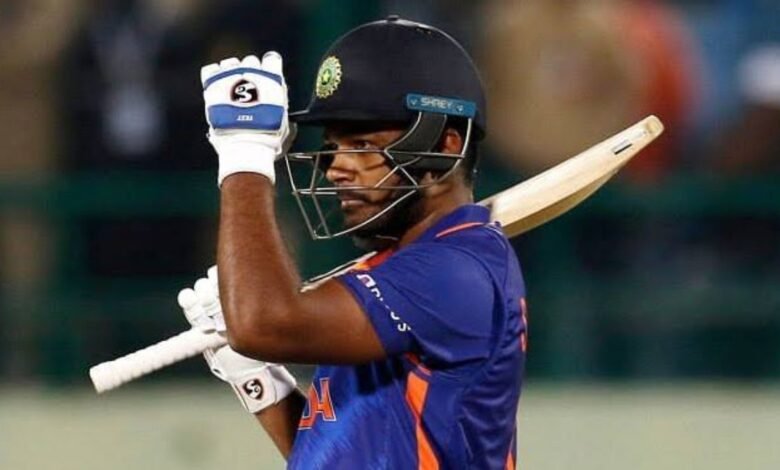 Dear Sanju Samson,
I know it has been pretty bumpy road for you. Despite putting up a showdown for the ages, you have somehow struggled, struggled to find yourself being an Indian regular. Well, genuinely, I am no one to comment on that but I have a few other things to talk about. A few things that I think should be told.
Sam, I know life hasn't been fair to you. I know that you have toiled silently out there. I know that all the hopes that you have built over the years have fizzled away into oblivion just ahead of the finish line. And I know it doesn't get any easier from here. It never will. But then I will still believe in you.
However, let me get this straight for you, Sanju, you are up against Rishabh Pant when he returns. It is going to be everything but easy. You need to standout Sanju. You have to catch eyes. You have to be a master of what you do. All those 30s and 40s that have arrived from your bat, they would hardly make people budge.
In order to make a 40 shine, they need to start coming faster, they need to feature a lot more of those maximums that would make the selectors start taking notice. In IPLs, the first few games literally sees you sprinkling stardust, but then as the tournament progresses, you start faltering.
This is where it is all going wrong. This is where the selectors are really not able to figure out whether they should go for you or not. Sanju, I believe in you. I have seen you batting for the last decade and you have exactly what it takes to be the pro-striker of the cherry.
I know a national call-up is more important than anything else on the face of the planet to a cricketer but then again it is also important that you sort our your priorities. With the IPL in the frame, I guess it is more important for you at the moment to deliver in the threads of the Royals. Forget everything else that lasts. For you this is what you call it ultimatum.
Give out your best. Believe me if you still don't get a chance, the public would fight for you but if you want them to know that you are worth it, like I do, show it to them. Bring out the finest. Bring out the Samson that should be in the Indian playing XI. Not the one who gets stuck in a whirlwind of mediocrity. Start turning those starts into bigger knocks, get those runs faster or do whatever you can to, stand out and not just deliver those numbers. India now needs impact players not an average of 50 plus at a strike rate of 100.
I believe in you, Sanju. And this can be done by you. We will wait for the day when we get to celebrate your triumph alongside India's win too.
Yours sincerely,
A crazy cricket fan