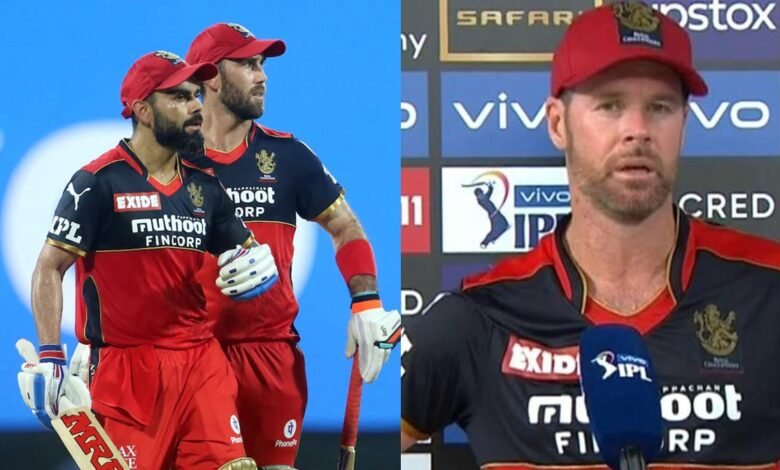 Dear folks (let's say a chosen few),
Yesterday, when RCB was eliminated from the IPL and this happened for the umpteenth time, it was understandable that you guys were angry and frustrated and there was a boatload of emotions that wanted out.
However, what was not understandable was the fact that how did you manage to entangle someone's family in the game? It wasn't just a shocker, but a downright disgrace to the image of the country.
Every single match for a player is like a separate day in the office, and we all have good, bad and worst days in our office. However, we expect our office bosses to be kind enough but when it comes to others, why are we so ignorant?
It was a bad day in the office for Glenn Maxwell and Dan Christian where both of them couldn't do something decent with the bat and their bowling was equally woeful with KKR targeting them especially in the middle overs.
But that simply doesn't invoke any animal clause tag because the fact that you are threatening someone's family for a game where victory and defeat are simply the opposite sides of a coin, strips the human factor from you.
Let's say that you made a mistake in real life and that was completely unintentional, you would have definitely sought forgiveness and promised to have not iterated the error. If someone had come for your family, you would have simply barged at them because under no circumstance, this behaviour is acceptable.
Cricket may be a religion in India but for anyone who has infringed the rights to harm someone's family, the response have always been loud and barging enough to put an end to the nuisance.
Maybe, Kohli couldn't lay hands on the prestigious trophy as a captain, but he will never approve the attack on other humans. If you know your icon well enough, you must have seen how he embraces new talent and brings them of time even at the face of defeat.
This is the mark of a true champion and not some runaway fans who think life to be just black and white and misses out on the joys of life because for them hatred for others sorts out all the problems.
Please refrain from going on people's families because that also Mars the national reputation and underlines you as a sad state of affairs. Above all, let cricket be the true winner.
Yours sincerely,
A crazy cricket fan