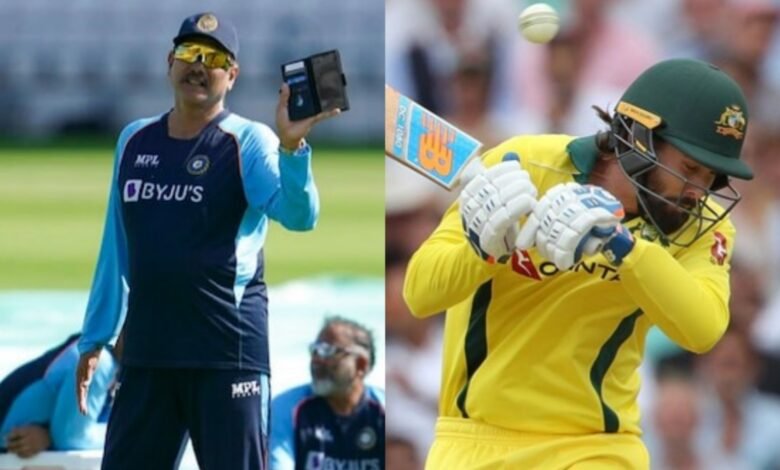 The former Indian head coach Ravi Shastri reckons that more than two bouncers should be allowed in an over in test cricket because that's how the balance can be created between bat and ball. Shastri was in conversation with the former Pakistani fast bowler Shoaib Akhtar in Oman where both of them are present currently for Legends League Cricket (LLC).
While Akhtar is representing Asia Lions in the tournament, Shastri is the commissioner of the tournament and it was for Akhtar's youtube channel that the two of them were interacting on an off day. Akhtar's question to Shastri was about the standard of bowling in modern day test cricket and the lack of aggression.
Akhtar was of the opinion that the batsmen don't feel challenged enough these days because the bowlers don't run in and steam in with as much aggression as they used to do in the past. Akhtar's remark might be partially correct, but not entirely correct.
In an era where Akhtar was playing, there were 3 or 4 fast bowlers who could crank up speeds in the range of 150-155 kph and a couple of times, the likes of Akhtar and Brett Lee actually touched 160 kph as well. In terms of pace, there isn't any bowler in the current era, apart from Anrich Nortje of South Africa, who consistently cranks up 150-155 kph.
But, in terms of skill-set, the test match bowlers of the current era are second to none and even the pitches for test match cricket in the last 10 years or so have been incredibly challenging for the batsmen all around the world.
The current era has seen the peak of the likes of James Anderson, Dale Steyn, Mitchell Johnson and Ravichandran Ashwin, all of whom can be put in the category of great test match bowlers.
Ravi Shastri thinks a change in bouncer rule will bring more aggression in test cricket
Ravi Shastri was a bit reluctant to agree to Akhtar's point of view about the standard of bowling in test match cricket in general, but he did agree to the point about aggression and said that ICC should reconsider the restriction that they have currently in place which doesn't allow the bowlers to bowl more than two bouncers in an over.
In the opinion of Shastri, if more bouncers are allowed, it will add a bit of spice to the test match atmosphere and will allow the bowlers to push the batsmen on the backfoot.
Coming soon. A knowledgeable hard hitting conversation with great @RaviShastriOfc . About yesterday, today & tomorrow of cricket. pic.twitter.com/CUIXho40GT

— Shoaib Akhtar (@shoaib100mph) January 25, 2022