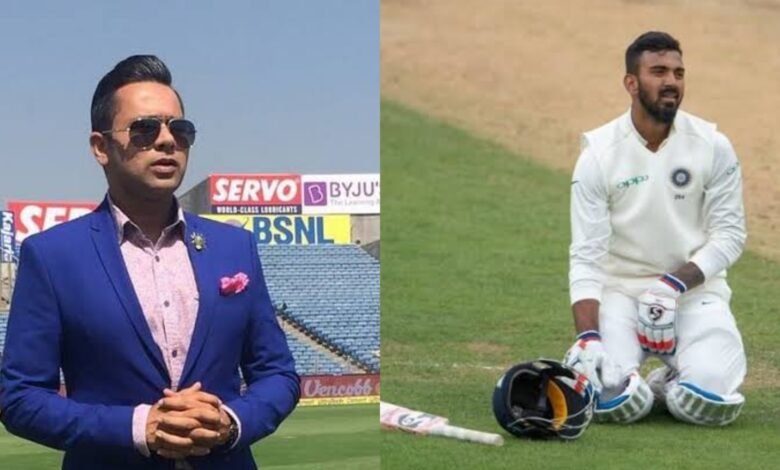 If KL Rahul is unable to recover in time for the test match against England, former Indian batsman Aakash Chopra believes the team would suffer greatly as a result. Due to a groin injury that he sustained before the commencement of the T20I series against South Africa at home, Rahul was unable to participate in the series, and his participation in the Edgbaston Test is still in question.
Chopra referred to Rahul's performance in the England Test tour from the previous year and commented on how effectively the combination of Rohit and Rahul had functioned as a team. In particular, Rahul had a significant role to play at the top of the order with Rohit Sharma in the four Tests that were played in England in the previous calendar year. He scored 315 runs at an average of 39.37 during those matches. As a result of their poor performances in the IPL 2022, Rohit and Virat Kohli were rested for the Twenty20 International series currently being played against South Africa.
I perceive challenges from numerous angles: Aakash Chopra
He brought up the lackluster performances of Kohli and Rohit in the IPL 2022 and expressed his belief that India's lack of Rahul might prove to be a significant obstacle. The one-and-only Test match between India and England will be a continuation of the five-match Test series that was played between the two countries in the previous year. The last Test of that series had to be postponed owing to a pandemic of the Covid-19 virus among the Indian squad.
"Right now, Rahul doesn't seem very sure to feature. The last time we saw him, he gave a performance that was without a doubt among his very best. The pairing of Rohit and Rahul had been quite successful, but I can now see challenges coming from a variety of directions. Virat Kohli and Rohit Sharma are playing a little bit undercooked," Aakash Chopra said in his Youtube video.
"Both the players had an off-season in the Indian Premier League and were absent for one series in between. The tour will begin with a test match as its opening encounter. It is possible that you won't get acclimated until the fourth test match, while in this situation there will only be one test match. Therefore, there was already a concern, and if KL Rahul is not present after that, it is an even greater one," he continued.