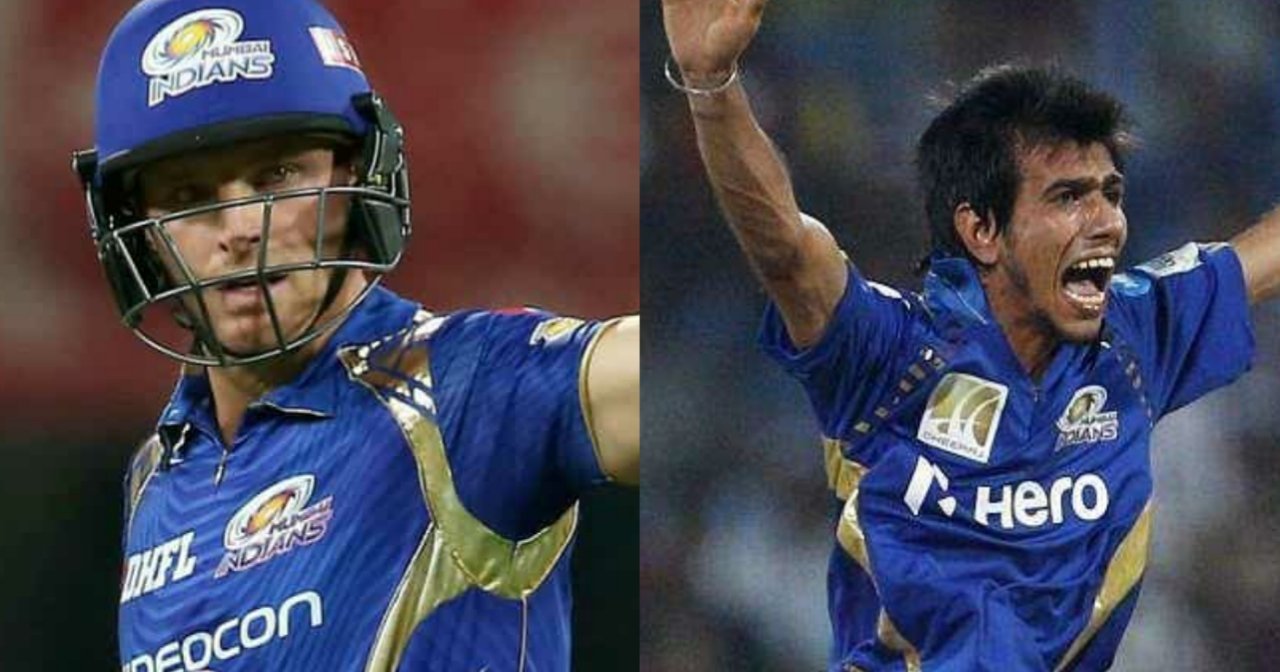 Mumbai Indians is hailed as the most successful side in the history of IPL. Out of 12 editions, the Rohit Sharma led unit has managed to clinch the title for as many as 4 times. Mumbai Indians boasts of having a lot of match-winners. Besides, they are also praised for not making too many chopping and changes and instilling confidence in the players by backing them consistenly.
However, Mumbai, over the years, have also made some harsh decisions which proved costly to them. They have released players who have gone onto do wonders for other franchises. Here's a look at six of those:
#1 Jos Buttler
Not many people know that Jos Buttler has played for Mumbai Indians in 2016 and 2017 edition of IPL. He scored 272 in 10 games in 2017 before he was released by the franchise.
2018 saw him playing for Rajasthan Royals. He wreaked havoc that year, scoring 548 runs in 13 matches at an average of 54.80. Buttler has been playing for Royals since and is counted amongst the important players in the team.
#2 DJ Bravo
DJ Bravo played his debut season in IPL for Mumbai Indians. He was a part of the franchise for the first three seasons between 2008 and 2010 before Chennai Super Kings bought his services in 2011 auctions. DJ Bravo went onto become one of the best death-over bowlers in the history of IPL. He has remained a vital cog in Chennai Super Kings and also played an important role in helping the franchise win IPL titles.
#3 Yuzvendra Chahal
It was Mumbai Indians who first bought Yuzvendra Chahal in IPL. The Indian leg-spinners was part of the franchise for three years between 2011 and 2013 but could only get to play a single game during his stint. Royal Challengers Bangalore bought his services in 2014 IPL auctions and the rest is history.
#4 Shikhar Dhawan
After playing his the first season of IPL for Delhi, Shikhar Dhawan was traded to Mumbai Indians in exchange of Ashish Nehra in the following season. He played for Mumbai in the second and third IPL season. Dhawan couldn't make full use of whatever opportunities he got and was later released ahead of 2011 IPL. Shikhar Dhawan is currently the fifth highest-run getter in the IPL history, having score nearly 5000 runs in the cash-rich league. Releasing Shikhar Dhawan from the unit was perhaps Mumbai's one of the biggest strategy mistakes.
#5 Ambati Rayudu
Ambati Rayudu has enjoyed a great run with Mumbai Indians in IPL. He was integral part of the franchise between 2010 and 2017. The 2017 edition saw him turning up in just 5 appearances before he was released the following year.
Rayudu played for Chennai Super Kings in 2018 edition and what followed was absolute carnage from the Indian batsman. He aggregated 602 runs in 16 matches at an average of 43 and strike rate of close to 150. Ambati Rayudu is currently plying his trade for CSK in IPL.
#6 Shreyas Gopal
Shreyas Gopal is also one such player who started his IPL career with Mumbai Indians but gained prominence after moving to a different franchise. Mumbai Indians bought Gopal's services in 2014 IPL. He was part of the set up for 4 years but could only play in 6 games.
In January 2018, he was snapped by Rajasthan Royals. Playing for Rajasthan helped the leggie as he got more opportunities to showcase his skills. Shreyas Gopal, today, has become a household in name in T20 cricket.