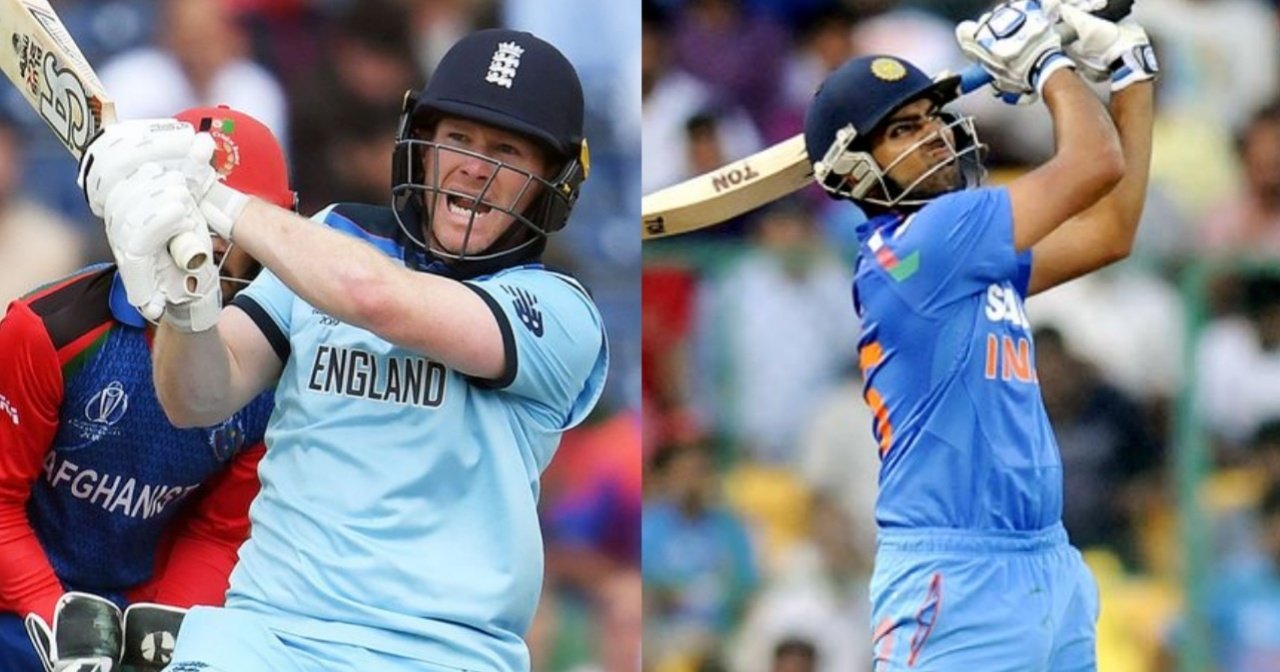 It is a known fact that ODI cricket has evolved rapidly in the past decade or so. In its present form, the format favors the batsman much more than the bowlers. Due to the shorter boundaries and heavy bats, the number of sixes hit per match have also drastically increased. The game is slowly becoming a show-piece for powerful, muscular batsmen who stand and deliver sixes. In this article, we will look at five such batsmen who have the most sixes in a single ODI innings.
#5 Shane Watson – 15 sixes vs Bangladesh, Dhaka
This was a game of two halves as Bangladesh struggled to put bat to ball in the first half. However, Shane Watson seemed to be playing on a different track as he was in ridiculous touch right from ball one. The target was only 230 and Australia's experienced meant that Watson could play his natural game.
Razzak and left-arm spinner Shuvo were the bowlers who got worst affected by Watson's onslaught. Shuvo was hit for four consecutive sixes, and he did not help his own cause by bowling a shorter length. Razzak was also hit for three sixes in a single over by Watson. Watson's 186* remains the highest ever score in an ODI chase.
#4 Chris Gayle – 16 sixes vs Zimbabwe, Canberra
In the 15th match of the World Cup, West Indies batted first and lost Dwayne Smith early. What followed was unforgettable as Gayle and Samuels put on a mammoth 372 run partnership. Gayle started in a typical fashion as he took some time to settle at the crease.
Only three boundaries were hit by the big Jamaican in the first 10 overs. He reached his 100 off 105 balls but after reaching the landmark he accelerated at a breakneck pace. In the next 47 deliveries, he scored 115 runs and was only dismissed off the last ball of the game. He hit Sean Williams for three consecutive sixes and registered the highest individual score in a World Cup.
#3 AB de Villiers – 16 sixes vs West Indies, Johannesburg
AB de Villiers registered the fastest ODI century of all time in just 31 balls against a hapless West Indies attack in 2015. South Africa batted first and the openers put on a 200 run partnership. ABD walked in during the 39th over and even he would not have thought about scoring a century with just 11 overs remaining.
However, it was soon clear that it was going to be a special knock as every ball hit the sweet spot in ABD's bat and disappeared into the stands. Without parity, all the bowlers were hit towards all areas of the park. He did not stop after getting the hundred as he mercilessly destroyed Dwayne Smith by scoring 30 runs in the penultimate over.
#2 Rohit Sharma – 16 sixes vs Australia, Bengaluru
This series was the beginning of a new era in ODI cricket as it featured some breathtaking batting performances. Perhaps the best of them all came in the decider as Rohit's double century sealed the series for India.
Earlier in the game, he was involved in a mix-up with Kohli, and he compensated for his mistake with a knock for the ages. Rohit targeted the covers repeatedly throughout the innings and scored 43 runs in that region. He unleashed an array of astonishing strokes after getting to his 100 and reached the double century in the last over of the innings.
#1 Eoin Morgan – 17 sixes vs Afghanistan, Manchester
In this game, Roy and Bairstow had begun the destruction, but Morgan took it to a whole new level. Morgan began the six-hitting party against Gulbadin Naib by hitting two consecutive sixes in the 32nd over.
He went hell for leather even against Rashid Khan and hit seven sixes against him. Almost all the sixes were hit with disdain as he cleared his front leg and swatted the ball to cow corner irrespective of the length. Morgan broke the world record for Most sixes in ODI cricket with a huge hit over long-on off Gulbadin Naib.