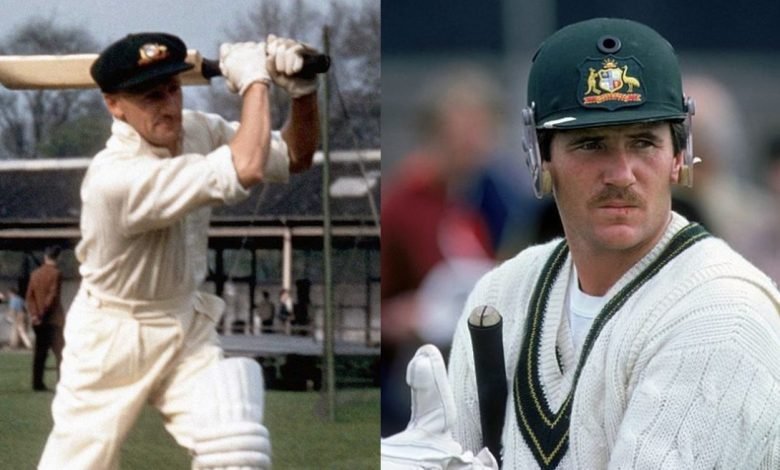 Arguably the most prestigious battle in the history of Test cricket is about to kick off soon as Australia look to retain the Ashes. The contest between England and Australia is as old as time yet every new chapter only adds more intrigue. Scoring consistent runs in the Ashes is enough to make anyone a cult legend in England or Australia. In this article, we will look at five players with the most runs in Ashes history.
#5 David Gower – 3037
Even decades after his retirement, fans across continents fondly remember Gower because of his inimitable style. Gower's first Ashes series was in 1978/79 when England toured Australia to play six Test matches. Gower did decently for someone playing his first Ashes and even registered a century at Perth.
In 1979 and 1980, Gower did play a few tests against Australia, but the Ashes was not at stake due to various reasons. In 1981, England hosted Australia and retained the urn after winning 3-1. Gower was disappointing in that series and scored just one half-century in 10 innings. The 1985 Ashes at home was his best, and his overall average of 46 in the Ashes is definitely impressive.
#4 Steve Waugh – 3173
Waugh's first Ashes series was not the one to remember for him, as England won comfortably in Australia. Three years later, he personally ensured that Australia took revenge as the three lions were humbled at home. In the 1989 Ashes, Waugh scored 506 runs at an average of 126.50.
Once Steve Waugh became the captain of Australia, the dominance was such that England did not win a single Ashes series until his retirement. Overall, Waugh averages 58.75 against England in Tests, the second-best number in this list.
#3 Allan Border – 3222
A southpaw who was the exact contrary to Gower in every way, Border deserves a massive amount of credit for taking Australia to new heights. Border was dogmatic, determined and averaged 55 against England in 73 innings. Border's first two Ashes series ended in misery, but his breakout series was in 1985. He scored two memorable hundreds in Lord's and Manchester, but Australia managed to win just a single Test.
Under his captaincy in 1989, Australia managed to regain the run and continued their dominance for the next 15 years. In his last Ashes series, Border scored a double century at Leeds.
#2 Jack Hobbs – 3636
Hobbs held the record for most runs in Ashes history until a certain Donald Bradman came along. Hobbs averages 54 and has 12 centuries against Australia. His peak years were lost because of World War-I, but he continued playing until the late '40s. Hobbs was 46 when he scored an Ashes century at Melbourne in 1929. This record will stand the test of time, just like his 61760 first-class runs.
England won Hobbs' last Ashes by a 4-1 margin, thus giving a proper farewell to an irrefutable legend of English cricket. Hobbs' 187 at Adelaide is probably his best ever knock against Australia.
#1 Sir Donald Bradman – 5028
Unsurprisingly, Sir Donald Bradman tops the list of players with the most runs in Ashes history. His achievements and records are a level beyond any mortal, as demonstrated by his average of 89 in the Ashes. In the 1930 Ashes, Bradman scored 2 double centuries and a triple century, a record that is absurd on so many levels.
Just like Hobbs, Cricket fans unluckily missed out on Bradman's peak years due to World War II. He did retire with a bang by scoring two centuries in his final Ashes series. But the most infamous moment in the history of cricket occurred in his last innings, as he got out for a duck and missed out on a career average of 100.