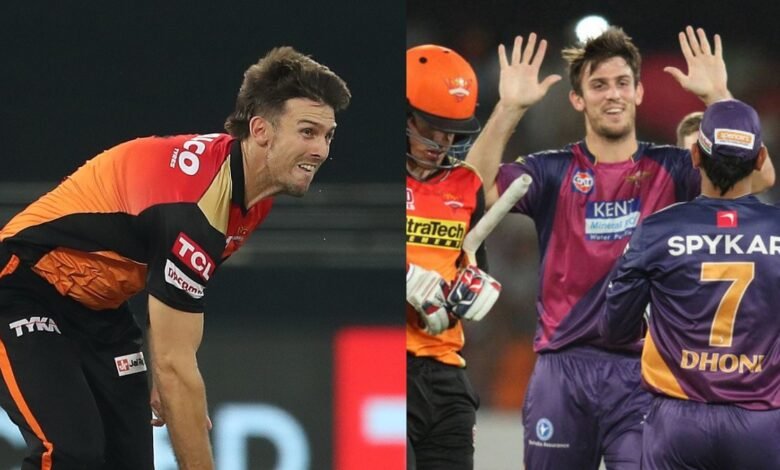 Seam-bowling all-rounders will be in great demand at the auctions. Mitchell Marsh is one player who could set the auction on fire. The Player of the Match in the final of the 2021 T20 World Cup, Marsh also recently won the Big Bash League. He is arguably the best Australia batter in T20 cricket in recent months. Therefore, he will be in huge demand. In this article, we take a look at four teams that could target Australia's Mitchell Marsh in IPL 2022 Mega-Auctions.
1) Mumbai Indians
Mumbai Indians is one of the teams that could target Mitchell Marsh in IPL 2022 Mega-Auctions. Having lost Hardik Pandya, the five-time champions will be keen to bring in a replacement. With not many Indian options available, they could set their sights on Marsh. Also, MI might try to groom him as the long-term replacement for Kieron Pollard. At the Wankhede Stadium, the track will suit the attributes of Mitchell Marsh.
2) Delhi Capitals
Delhi Capitals were served well by Marcus Stoinis in the last two seasons. He added a good balance to the XI with his all-round abilities. Now that he will be playing for the Lucknow Super Giants, DC could go for Stoinis' countrymate Mitchell Marsh. However, unlike Stoinis, Marsh will have to play in the top-order. The vacancy left by Shreyas Iyer could be filled in by Marsh. Hence, Ricky Ponting and co. could target the all-rounder.
3) Royal Challengers Bangalore
RCB will also be on the lookout for a good seam bowling all-rounder. This is one role that they have not been able to justify with their picks in recent seasons. However, Mitchell Marsh is in good form and could be of immense value to the franchise. Therefore, RCB could bid for the player at the auctions.
4) Sunrisers Hyderabad
SRH is also one of the teams that could target Mitchell Marsh in IPL 2022 Mega-Auctions. Mitchell Marsh's most recent team in IPL is actually SRH. The SRH think-tank will want to construct a good middle-order for the future seasons. This is one area that haunted them in previous seasons. Marsh has improved as a batsman now and hence, the franchise could target to re-hire him.