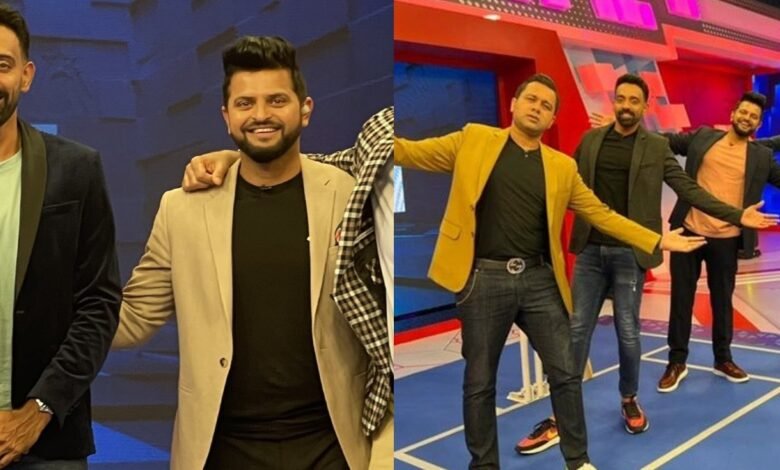 The 2022 edition of the Indian Premier League is currently underway in Maharashtra, with 10 franchises from across the country competing for the coveted championship. IPL 2022 is the only second season in the tournament's rich history to feature 10 teams. The only previous season featuring 10 teams was the 2011 season. More players were expected to be sold in IPL 2022 than the previous seasons, but some big names missed out.
Teams showed more faith in youth than experience at this year's auction. Due to that reason, some big names missed out on IPL contracts.
In this listicle today, we will look at the four players who participated in IPL 2021 as cricketers but are commentators for the IPL 2022 season.
1. Suresh Raina – One of the biggest players who is a commentator for IPL 2022
Nicknamed Mr. IPL, Suresh Raina is regarded by many as one of the best batters in the Indian Premier League history. The Chennai Super Kings team was his home until 2022. This year, he went unsold at the mega auction and is now a Hindi commentator for Star Sports.
2. Dhawal Kulkarni – One of the most successful players not playing in IPL 2022
Dhawal Kulkarni turned up for the Mumbai Indians last season. He was a match-winner for MI, Rajasthan Royals and Gujarat Lions. However, none of the teams bid for him this year. Like Raina, Dhawal is a Hindi commentator this year.
3. Piyush Chawla
Veteran leg-spinner Piyush Chawla turned up for the Mumbai Indians in 2021 along with Dhawal Kulkarni. He is one of the leading wicket-takers in the IPL history. Since they went unsold at the mega auction, both Chawla and Kulkarni are working as commentators now.
4. Harbhajan Singh
Former Mumbai Indians captain Harbhajan Singh donned the Kolkata Knight Riders jersey last year in the IPL. Having announced his retirement after IPL 2021, Singh now works as a commentator in this IPL season.