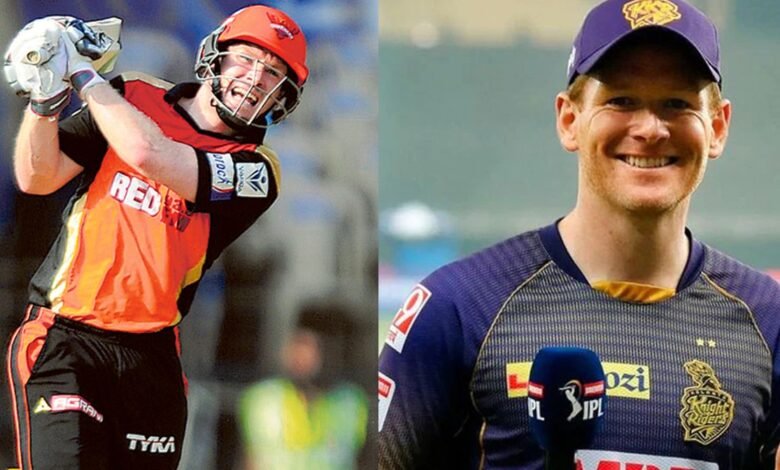 Sunrisers Hyderabad has always relied on overseas captains to do the job for them. This has worked for them as from 2016 to 2020, they reached playoffs in each edition. That said, the franchise has had to release a few players who later did well for a different team. In fact, a few of them have also skippered a different unit after exiting from the Hyderabad-based outfit. In this article, we take a look at three popular players released by SRH who later captained a different side in the Indian Premier League.
1) JP Duminy (Delhi Capitals)
After representing Deccan Chargers in 2011 and 2012, JP Duminy was part of SRH in 2013. However, he was later released from the franchise and Delhi Capitals signed the batting all-rounder.
Duminy played three seasons for Delhi between 2014 and 2016. Apart from scoring over 1000 runs for the franchise, the South African cricketer also captained the team at one point. In fact, Duminy got 16 games at the helm but struggled as he could return with just six wins. Hence, he belongs to this list.
2) KL Rahul (Punjab Kings)
KL Rahul is one of the popular players released by SRH who later captained a different side in IPL. Although his first IPL team was RCB, after the Ranji Trophy heroics, his stocks rose and was therefore hired by SRH for 2014 and 2015. KL did have a few decent games, but he failed to leave an impression. He then made the move back to RCB and in 2018, joined the Punjab Kings.
After R Ashwin was traded to Delhi Capitals, KL Rahul was appointed as the captain of PBKS. He has led the franchise for two seasons but could not manage to lead the franchise to the playoffs. As per various reports, KL is set to depart Punjab Kings before IPL 2022 mega-auctions.
3) Eoin Morgan (Kolkata Knight Riders)
Eoin Morgan has played for multiple franchises in IPL and in 2015-16, he was with Sunrisers Hyderabad. In fact, he was part of the unit that won the title back in 2016.
Although he is an accomplished international captain, Morgan never got a chance to lead a franchise until IPL 2020. He was part of KKR and replaced Dinesh Karthik midway through the season. In 2021, the Englishman led the franchise to the playoffs.