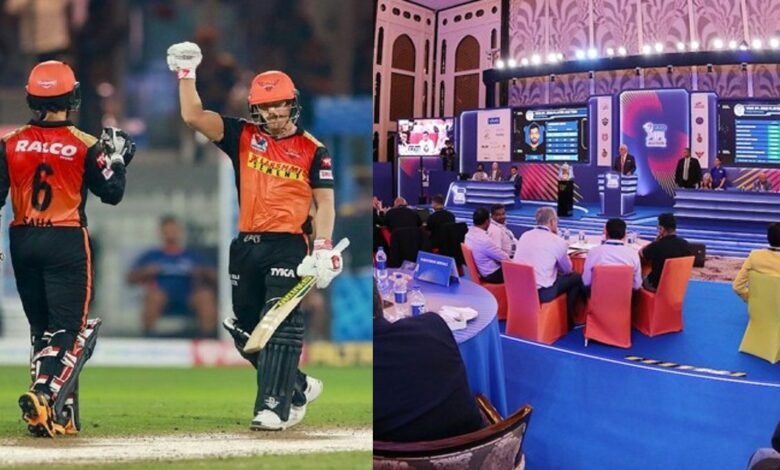 As the IPL mega auction approaches, the discussions and debates have started among the fans about the potential most expensive buy of the mega auction this year. There are more than 25 players who have been retained by 10 respective franchises, but still close to 600 players will go under the hammer in about 10 days' time in Bengaluru, and it's very likely that plenty of those players will fetch huge amounts.
Here are the 3 players who can be most expensive in the upcoming IPL mega auction –
Ishan Kishan
It's not just the quality of Ishan Kishan with the bat that makes him a huge attraction for all the franchises, but the fact that he is a wicketkeeper, young and has a lot of cricket left in him and has got leadership experience as well, as he has not just led India's U19 team, but has also led his state side Jharkhand.
Generally, finding a player who is a world-class batsman, a wicketkeeper and a captain, all in one, is a very tough task for the franchises because there are not a lot of players around who fulfil all these three criteria. With Kishan offering a wide range of skillset, he might get bids from most of the franchises and might end up being the most expensive in the auction.
Shreyas Iyer
Shreyas Iyer is also going to be sought after because of his leadership ability, as he has led Delhi Capitals with distinction in the past. Iyer is a very good player of spin as well and can consistently hit sixes against spin, which is a quality dearly required by all the teams in the middle order on slow and turning Indian pitches.
Going into this mega auction, there are at least 3 franchises who are looking for a captain and with Iyer being an Indian player, young and a long term option, it's not a surprise that he is on the radar of franchises like KKR and RCB and a fierce bidding war might take place for his services.
David Warner
David Warner, if he had not fallen out of favor with the Sunrisers Hyderabad management, would probably not have been released into the auction and would simply have been retained by SRH because he is such a quality player that any franchise would want to retain him. Warner's recent form has been good as well, as he was the player of the tournament in the T20 World Cup last year.
Big franchises like CSK and Mumbai Indians, both of whom need an overseas opener at the top of the order, might be bidding for Warner.