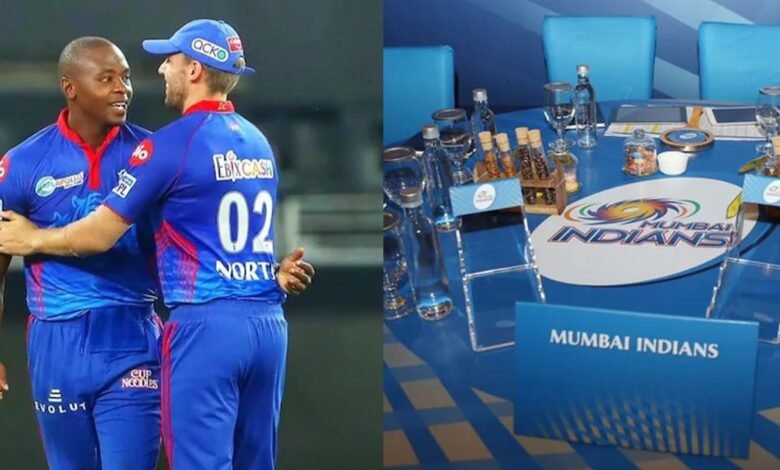 It is often said that while a batsman wins you games, a bowler gets you trophies. This has been proven on multiple occasions in the history of the Indian Premier League. One game-changing bowler in the squad could force the opposition to negotiate 20% of an innings. This is massive in the T20 format, in which each delivery could change the game. On that note, in this article, we take a look at three overseas bowlers who could get retained ahead of IPL 2022 by their respective franchises.
1) Rashid Khan – Sunrisers Hyderabad
Rashid Khan is arguably the best T20 spinner at the moment. The Afghan possesses the knack of collecting wickets at the most crucial junctions of an encounter. He deceives the best of batsmen and very rarely underperforms. In recent years, he has also added some power-hitting to his armoury. All of this is despite him being just 23 years old.
Since 2017, Rashid has collected 93 wickets for Sunrisers Hyderabad at an average of 20.55 and an economy of 6.33. Although he has been part of the tournament for close to five years, batsmen still struggle to pick him. For the SRH team that has to go under a transition, Rashid Khan is one player whom they can confidently retain.
2) Jofra Archer – Rajasthan Royals
Jofra Archer is one of the overseas bowlers who could get retained ahead of IPL 2022 by their respective franchises. Although he has had his trouble with injuries of late, Jofra is too good a player to be released to the auctions.
The Most Valuable Player of IPL 2020, Jofra has collected 46 wickets in 35 games at an average of 21.32 and an economy of 7.13 for RR. He can do well both at the death and during the powerplay. The Englishman is also a decent No.8 batsman. RR could retain him and Sanju Samson and, in the process, freeze the leaders of the batting and the bowling units.
3) Anrich Nortje – Delhi Capitals
Anrich Nortje is one of the most in-demand pacers in world cricket at the moment. While in the initial years, he got noticed for his pace, later on, the South African impressed all with his variations and consistency. In two seasons, Anrich collected 34 wickets for Delhi and helped the team do well in both campaigns.
While Delhi has enough retainment options in the batting unit, they have lesser choices in the bowling department. Since they can also retain overseas cricketers, Anrich Nortje will be great retention for the franchise.