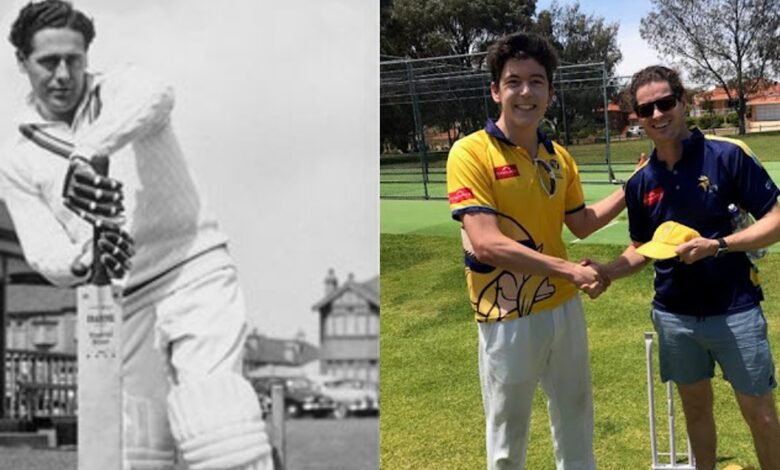 Cricket is one of the most unpredictable games in the world. Some of the bizarre records have been created in the sport of cricket. Not even the creators of the game would have imagined that these records would be created one day in this sport. Initially, Test match cricket was the only format in the sport.
However, as time passed, the one-day internationals and the T20 internationals were introduced. Gradually, batters became ready to take more and more risks. Nowadays, it is not a surprise to see teams at a run rate of more than 8 runs per over. Teams have even scored 450+ in ODIs and 250+ in T20Is. But still, there are a couple of cricket records that might sound but are actually true. In this article today, we will look at those two records:
1. 50 runs scored in one over of a cricket match
Recently, in a club level match in Australia, a bowler named Nathan Bennett created a dismal record for the most runs conceded in one over. If a bowler bowls six balls, and even if all of them are hit for a six, then the batting team will get 36 runs.
However, Nathan Bennett ended up conceding 50 runs in his over. It was a Grade D competition in Western Australia. All of the deliveries bowled by him were hit for a six. He bowled a total of eight deliveries, two of them were no-balls. Sorrento Duncraig Club scored 50 runs (8 sixes + 2 runs of no-ball) from the over bowled by Bennett of Kingsley Woodwell Cricket Club.
2. Slowest Fifty in International Matches
Nowadays, batters aim to score a half-century in 20 or 30 deliveries. In the 50-over format, the batters aim to touch the 50-run mark in 50 or 60 balls, depending majorly on their batting position. Also, in Test cricket, the focus is on scoring a half-century in 100 or 150 balls.
However, not many fans will believe that former England player Trevor Bailey scored a fifty off 350 deliveries in an Ashes Test matches against Australia played at the Gabba in 1958/59. To date, it is the slowest half-century by any cricketer in any format of international cricket.