Cricket
2 Changes India Should Make For The Game Against New Zealand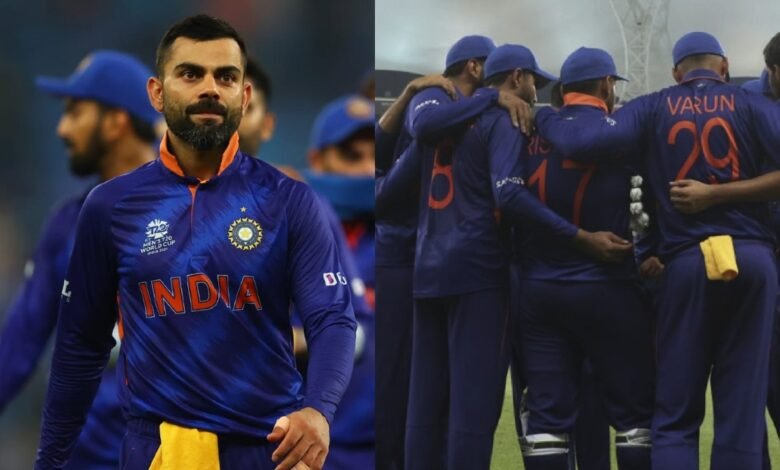 Team India could not have imagined a more terrible start to their 2021 T20 World Cup campaign than the one they have just had. Arch-rivals Pakistan, who had not beaten India at the World Cup until now, executed a 10-wicket victory against the men in blue. Team India will now have to inevitably make a few tough calls before the next game against New Zealand. It will almost be a must-win game for Virat Kohli's men next Sunday. In this article, we take a look at two changes India should make for the game against New Zealand in T20 WC.
1) Shardul Thakur for Bhuvneshwar Kumar
Bhuvneshwar Kumar was backed for the game against Pakistan, considering he is an experienced cricketer. However, he had an off-colour outing in which he bowled three overs and conceded 25 runs. He gave away the momentum in the first over itself after Pakistan scored two boundaries against him. His recent form has anyways been discouraging.
Therefore, Shardul Thakur for him is one of the changes India should make for the game against New Zealand. With Shardul, India will get an in-form cricketer who has developed his skills of bowling in the middle-overs. Of course, with the bat, he can be useful. If the run rate is not enough, India could also use him as a pinch-hitter. If not Shardul, India could also think of bringing in someone like R Ashwin to have the extra spin option.
2) Ishan Kishan for Hardik Pandya
Ishan Kishan looked in good form in the warm-up games. Since Hardik Pandya is not in good batting form and because that he is not bowling, India could afford to replace him with a player who can currently offer more to the team.
Ishan may not get his preferred opening position but will get the license to go for the kill whenever he arrives at the crease. He is a left-hander and will especially be helpful against the likes of Mitchell Santner in the Kiwi team. Against Pakistan, India lost two early wickets, and Virat Kohli was exposed early. In a similar situation, India could use Ishan, who is used to opening the batting in his career so far.