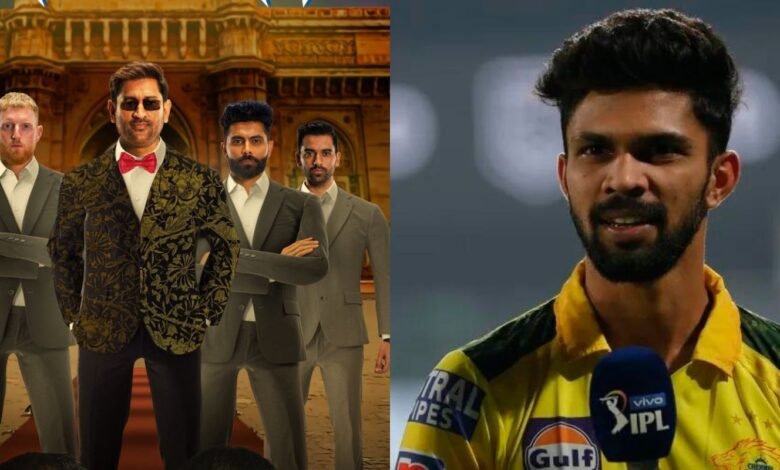 It will be Mumbai Indians vs Chennai Super Kings on Saturday in the IPL. This is the marquee game of the tournament and the hype for it has already hit its peak. Meanwhile, CSK social media team released an interesting picture ahead of the game and it triggered many reactions. Here, we take a look at how Twitter reacted to CSK's 'Baasha' edit ahead of the Mumbai Indians clash.
The visitors will start as the favourites
CSK will start as the favourites to win the game against Mumbai Indians. Especially if the visitors are bowling first, their chances would further increase. They have a long batting line-up and with the likes of Ravindra Jadeja and Ambati Rayudu able to perform well at venues like the Wankhede, MS Dhoni and the team will be high on confidence ahead of the fixture.
On the other hand, Mumbai Indians will bank on experienced men to do the job for them. The management will be desperate to have Suryakumar Yadav back in form. Jofra Archer looked rusty against RCB and the squad will hope that he does well at his home venue. This will help him not only in this game but also for the future. MI could also bring in a few changes with the likes of Sandeep Warrier likely to get some gametime.
Twitter reacts to CSK's edit on social media before the Mumbai Indians clash
Baasha is an iconic film in Tamil Cinema. The cult status of the film has still not dropped. Other cult symbol of Tamil Nadu and Chennai is CSK and MS Dhoni. Since Baasha also involves a Tamil protagonist achieving something spectacular in Mumbai, the CSK social media team brought the iconic film and CSK vs Mumbai Indians clash together. Here is a look at the edit and how some users reacted to it:
bro where's Rutu? He's carrying our batting lol

— ϞϞ(๑⚈ ․̫ ⚈๑)∩ (@AngryPikachuu) April 8, 2023
GOVINDHA GOVINDHAAAA#MIvCSK https://t.co/6FspP1ZXS9

— 𝐈𝐲𝐚𝐧 (@vamsicharanist) April 8, 2023
Hope MSD's age reverses like how it does in Baasha. 🤐🤐 https://t.co/EqjpNKo1ef

— Aswin Kumar (@theaswinkumar) April 8, 2023
MATCHDAY #3, let's gooooooooooooo

it's the biggest match of an IPL season,
The El Clasico. https://t.co/gYWTVJcp5W

— fab | IPL era (@doozyfab) April 8, 2023
Ben stokes @benstokes38 is that white guy who doesn't have any association by heart with Chennai and Mumbai but he is paid to dance, photoshoot and stand next to retired and an unknown player for a copied La Liga concept 😂😂😂 https://t.co/Dl72kV6a8N

— Fahad (@riding_my_duck) April 8, 2023
65 crores in 1 frame🚶‍♀️🚶‍♀️🚶‍♀️ https://t.co/Rf6udMwhM3

— Unakku Vanda blood,enakku Vanda tomato chutney ah (@Nandy536) April 8, 2023
This match gonna decide my mental health till next #CSKvMI match😭💛please win @ChennaiIPL https://t.co/jMJazm3IQz

— See nobody cares! and 22 others (@js183112) April 8, 2023