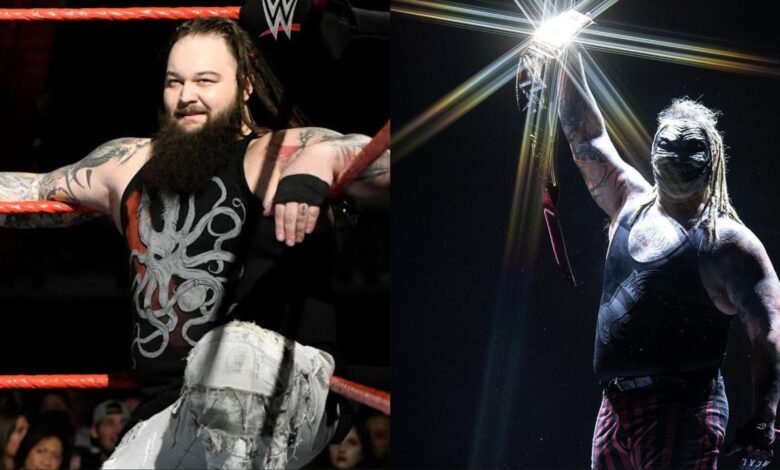 The wrestling community is still buzzing from Karrion Kross' return to the WWE on this week's SmackDown. With Dakota Kai and now Kross returning to the WWE, fans are have started speculating who the next released superstar to return could be. Bray Wyatt has now added fuel to the fire through his social media antics.
Bray Wyatt was one of the biggest merchandise sellers in the company when he was released. His main concern was him butting heads with WWE's creative team. His 'Eater of the Worlds' and 'The Fiend' characters were extremely popular with the viewers. However, terrible booking led to the characters feeling more like a liability than an asset. Wyatt was released by the WWE to the shock of everyone.
However, it seems like he may be making his way back to the company. Wyatt changed his Twitter bio to a quote which apparently was said to him by Vince McMahon. Wyatt's bio reads: "Begin again kid, it's what you do". -VKM. You can read it for yourself here. Wyatt also liked WWE's tweet about Kross' return.
Bray Wyatt just liked a post from the WWE. 👀 #WeWantWyatt pic.twitter.com/Bcwm9MtCEU

— #WeWantWyatt (@MuneguuDD) August 6, 2022
Could Bray Wyatt return to the WWE?
Bray Wyatt (now Wyatt 6/Windham 6) hasn't appeared for any wrestling promotion since being released last year. While he is a great wrestler, his creativity needs the scale of WWE to be properly presented. There have been reports that most of the problems with Wyatt were because of creative differences. With Triple H in charge of creative now, many superstars are getting more creative freedom than under Vince McMahon.
It would be extremely interesting to see Wyatt with good booking and creative freedom. Fans have been clamoring for the talented wrestler to make a comeback to the business. However, he was busy working on an undisclosed movie.
Bray Wyatt coming back to WWE pic.twitter.com/KAZKUSQNbM

— Logan (@Loganissus) July 30, 2022
That being said, this has certainly drummed up a lot of interest in Bray Wyatt's future plans. Should he return to WWE, there's almost no doubt that he will flourish. However if he chooses to debut in another promotion, it will be interesting to see how he is presented.