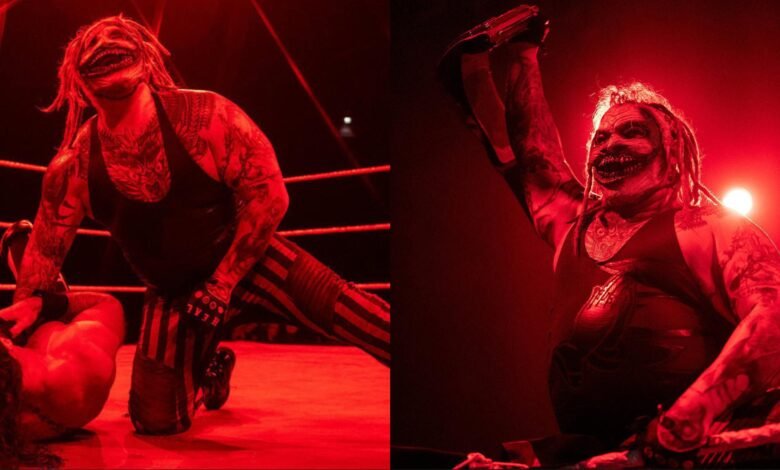 WWE Clash at the Castle didn't seem to come to a close as many fans had speculated it to be, with The Eater of Worlds and former WWE Superstar Bray Wyatt did not appear at WWE's premium event for the United Kingdom.
When WWE E.V.P Triple H took over the reins as the Head of Creative from former WWE Chairman and CEO Vince Management, the company underwent a drastic makeover in terms of improvement of TV product, better creative bookings for wrestlers, and the return of former WWE Superstars released earlier, built-up to become future main event stars in their developmental territory, WWE NXT (now known as NXT 2.0).
Speculations run rapidly about the impending return of Wyatt under Triple H's regime in the weeks leading up to WWE Clash at the Castle with a firm belief that the WWE Universe would finally see the resurgence of The Man with the whole world in his hands in Cardiff, Wales. However, to the disappointment of the crowd in attendance and the millions watching at home, Wyatt did not show up but added fuel to the fire just after the end of the pay-per-view.
Bray Wyatt broke silence after WWE Clash at the Castle 2022
Bray Wyatt, just hours after WWE Clash at the Castle ended shared a GIF on his official Twitter handle leaving many wrestling fans annoyed who expressed their displeasure with Wyatt's ominous message:
— WYATT 6 (@Windham6) September 4, 2022
The Alter-ego of the Fiend has been known to rarely post on Twitter, but drop various cryptic tweets whenever he chooses to post, drawing major speculations about his return to the WWE, especially now that a new era is leading towards a bright and progressive future under the creative vision foreseen by Triple H.
His latest tweet was bashed on Twitter with the anger of the fans on full display for posting meaningless content, citing as playing with the emotions of the loyal wrestling fan base, who are eagerly awaiting the return of Wyatt to the wrestling world.
We don't care if you show up or not anymore + ratio

— Oscar💫 (@0scaryrg) September 4, 2022
We are done with your games bray just come on already 😂

— Devin Antus (@AntusDevin) September 4, 2022