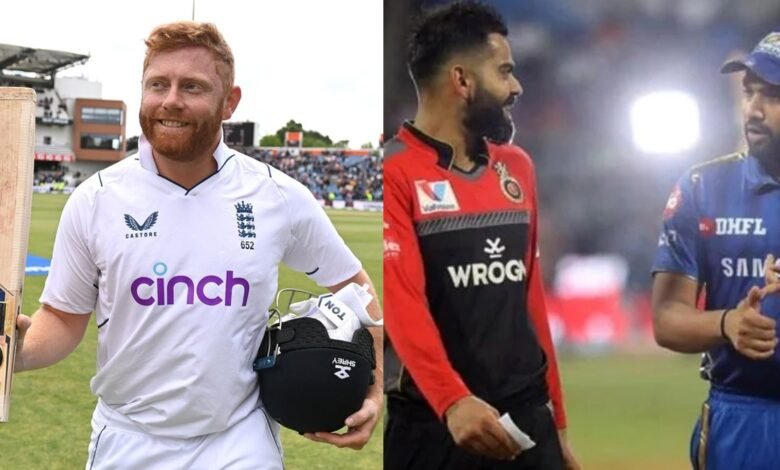 England won the third Test at Headingley to clean sweep the series against New Zealand. Before the series started, very few expected England to do well. They had a new management and it was expected that they would find the task to be challenging. However, the hosts were brilliant, especially in the batting department. Jonny Bairstow was in top form and he was one of the main reasons why Ben Stokes' team won the series. In this article, we take a look at a tweet that underlines the impact of Jonny Bairstow in Tests against New Zealand.
Jonny Bairstow in Tests against New Zealand was brilliant
Ahead of the series, Jonny Bairstow was one name who was expected to feature in the batting line-up. He had been in good form and there was an expectation that he would do well. However, in the tutelage of Brendon McCullum, Bairstow turned up in a different avatar.
He scored a total of 394 runs from 328 deliveries. Hence, his strike rate was 120.12. Let alone ODI cricket, even in T20s, this strike rate is considered decent in some low-scoring games or matches in tricky conditions. In fact, Bairstow's strike rate was higher than that of Kane Williamson (93.50) and Virat Kohli (115.98) and slightly lower than that of Rohit Sharma (120.17) in IPL 2022. The tweet below summed up Bairstow's show against the current World Test Championship holders:
Bairstow's 120 strike rate in this test series is higher than Williamson, Kohli and Rohit all managed during the IPL, which is quite fun.

— Kieran (@BerbaSpinCric) June 27, 2022
A tough challenge for Team India
Team India is currently leading the series 1-2. However, it will be a big challenge for the squad. While India has a few issues of unavailability of key players, they will be up against an in-form team. England is employing an aggressive brand of cricket and this will be a tough challenge for India.
The two teams will take on in the one-off game at Edgbaston from July 1st. It will be an interesting game for the fans and neutral viewers.