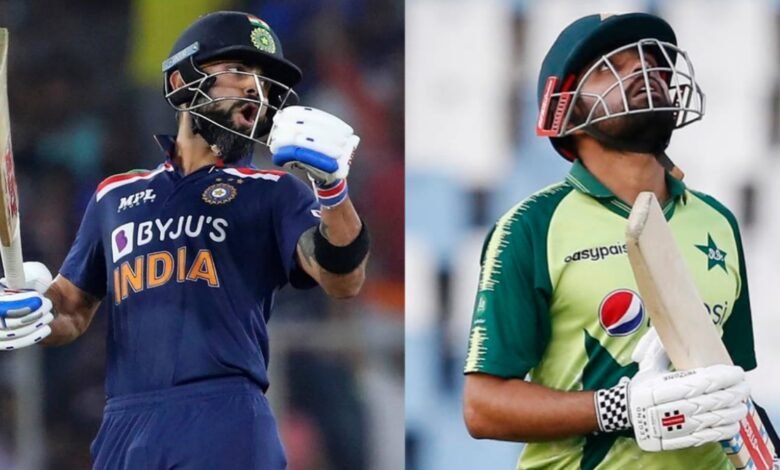 The T20 format has allowed cricket to go global. With the advent of this version, many countries are now taking up the sport. At the moment, there are at least ten to fifteen nations that are actively part of the game in this format. In this article, we take a look at the best XI featuring one active player from each country.
As much as T20 is a team game, there is more relevance given to individual skills in this format compared to other versions. Any team can beat any other squad on a given day, and in that lies the beauty of the format. Commercially, as well, T20 is helping boards cope up with the expenditure and improving the standards of cricket within a country.
Openers: David Warner (Australia) and Virat Kohli (C) (India)
In terms of impactful openers, David Warner stands in the top draw of the chart. Although many players have scored more runs than him, Warner's fearless approach dents the confidence of the opposition and makes him an X-factor cricketer. Hence, beating the likes of Aaron Finch and Glenn Maxwell from his country, Warner makes it to this XI. Apart from International cricket, Warner has done well in IPL too. He has scored more than 5000 IPL runs and has also won the orange cap thrice.
Virat Kohli has opened a few games for India and he could do that at the upcoming T20 World Cup too. The highest T20I run-scorer at the moment, Virat is one of the best readers of the game. The speciality lies in his ability to play both an attacking game and drop as an anchor depending on what the situation demands. In IPL, too, Virat is the highest run-getter, with his best season coming in 2016, where he accumulated 973 runs in a single campaign.
Middle-Order: Babar Azam (Pakistan) and AB de Villiers (WK) (South Africa)
Having recently displaced Virat Kohli as ICC's No.1 ODI batsman, Babar Azam is also currently the No.3 T20I batsman on the list. A cricketer with a solid technique, Babar has been scoring runs heavily both domestically and for Pakistan. In 2018 alone, he scored a whopping 563 T20I runs and was one of the best T20 batsmen that season. In 2021, he has already scored 354 T20I runs and looks set to topple a few records.
Well, although he has retired from international cricket, AB de Villiers still happens to be the best active T20 cricketer from his country. At the moment, he is the second-highest T20I run-getter for South Africa. On the other hand, in the IPL, Mr. 360 has been the best batsman from RCB for a few seasons now. He keeps wickets for RCB and will don the gloves for this XI featuring one active player from each country.
All-Rounders: Ben Stokes (England), Shakib Al Hasan (Bangladesh), Kevin O'Brien (Ireland) and Kieron Pollard (West Indies)
Ben Stokes may not have set the T20I stage on fire but he is remarkably suited to this format. Although he is yet to score a half-century in the T20I format, he has already got a couple of hundreds in IPL. With the ball, the 2019 50-over World Cup winner has collected 19 wickets in 34 matches till now.
Despite serving a ban recently, Shakib still holds the No.2 spot on ICC's all-rounder's chart. Apart from playing a crucial role in improving Bangladesh's performances in limited-overs cricket, the all-rounder is also a sincere performer in various T20 leagues.
Kevin O'Brien has unfortunately been an underrated cricketer in this format. One of the first instances of Kevin's big-hitting skills was when he took his country home in a famous victory over England in the 2011 50-over World Cup. That aside, the Irishman has scored 1672 runs and picked up 58 wickets in 96 T20I games so far.
Be it his shattering entry to the scene at the Champions League T20 or innumerable freak knocks for Mumbai Indians in IPL and the most recent six sixes in an over, Kieron Pollard is a giant in the T20 format. He is just unmissable in this XI featuring one active player from each country.
Bowlers: Rashid Khan (Afghanistan), Trend Boult (New Zealand) and Sandeep Lamichhane (Nepal)
The art of T20 spin bowling took a turn with Rashid Khan's entry. Despite it being so many years that he has arrived, batsmen still fail to pick him. Rashid is invariably the primary obstacle when any country faces Afghanistan. In franchise cricket, too, the youngster is a top performer.
Two of his countrymen might rank above him in ICC's T20I bowler charts but much of their performances can be accredited to Boult. He is the guy who applies pressure with his yorkers at the end and swinging deliveries during the powerplay. His most recent T20 exploits have been at IPL 2020, where he was the player of the match in the final and was also given the power player of the season award.
47 wickets in 26 T20I games is no easy feat for a spinner, especially coming from a rising cricketing nation like Nepal. Much of the team's bowling strategies revolve around Sandeep Lamicchane. He has been part of Delhi Capitals in IPL in the past and has also operated at some of the other T20 leagues.