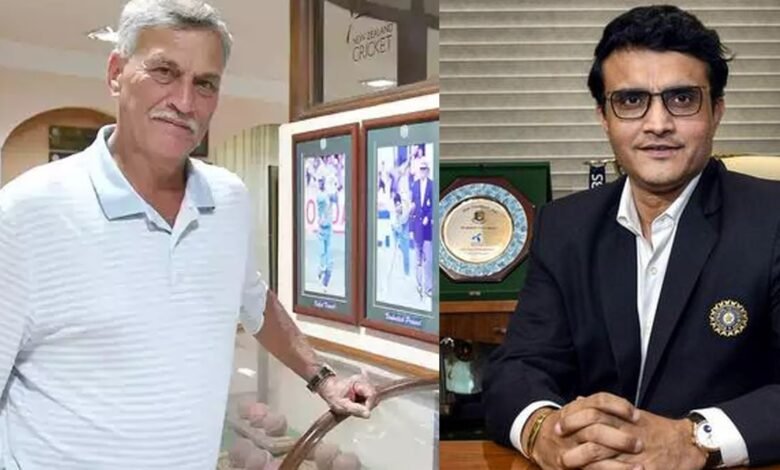 It has been reported by Cricbuzz that in the high-profile meeting of the BCCI bigwigs in Delhi and Mumbai over the last few days, the current BCCI president Sourav Ganguly was offered the role of IPL chairman and Roger Binny was backed as the next BCCI president, but Ganguly refused to take the offer, as he considered it a demotion of role.
The IPL chairman is quite a prestigious role in itself, because of what IPL has become as a product in the last decade and a half, but an IPL chairman still works under the apex council of the BCCI which is headed by the BCCI president. So for Ganguly, it was quite clearly a demotion of role.
The reports suggest that there was no hurdle to the re-election of BCCI secretary Jay Shah and treasurer Arun Dhumal in the new BCCI cabinet, but there was certainly a hurdle to Ganguly's re-election because he was not backed by the board bigwigs and it would have been difficult for him to get majority votes of the state units without the backing of the bigwigs.
Dhumal might have continued in his role as BCCI treasurer if Sourav Ganguly had accepted the offer of IPL chairmanship, but after Ganguly's refusal, the IPL chairmanship is now likely to go to Dhumal and Ashish Shelar is likely to be the new BCCI treasurer.
Roger Binny all set to REPLACE Sourav Ganguly as the new BCCI president, Arun Dhumal to be IPL chairman… pic.twitter.com/Yqd9dwmxs7

— S O U R A V (@Sourav_On_Line) October 11, 2022
The future position of Sourav Ganguly at the ICC is unclear at the moment
It remains to be seen what happens to Ganguly's position as BCCI's representative to ICC. Currently, he is nominated for the role, but if he loses his position as BCCI president, he might be replaced as BCCI's representative to ICC too.
If BCCI wants, they can nominate Ganguly for the election of the next ICC chairman in November. To win that election, Ganguly will need 9 out of the 16 votes of the members of the ICC board.