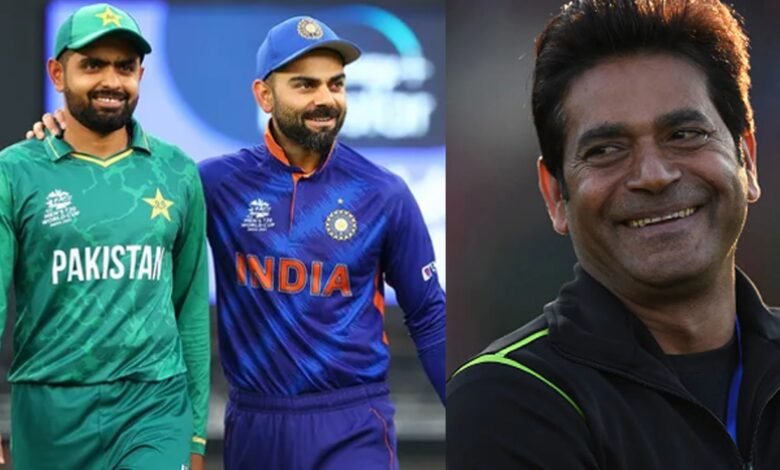 The former Pakistan fast bowler Aaqib Javed, who is now the coach of Lahore Qalandars in the PSL, doesn't think that the Pakistan captain Babar Azam can ever go through as long a rough patch as the former Indian captain Virat Kohli is currently going through.
While Virat Kohli is not horribly out of form, it's been almost three years now since he last scored a hundred at the international level in any format of the game. Babar, on the other hand, has been scoring hundreds in test and ODI cricket quite frequently in the last couple of years.
Aaqib Javed, who was comparing Babar Azam and Virat Kohli in the Pakistani media, reckons that not all the great players in the world always have a solid technique. Some players score a lot of runs through great hand-eye coordination and sublime timing, but for such players, when they go through a rough patch, it can be long.
However, players whose game is primarily based on technique, don't go through a rough patch for long because their technique comes to their rescue and helps them deal better with the challenges that the bowlers might be throwing at them.
The game of Babar Azam and Kane Williamson is based on technique
Aaqib Javed is of the view that the game of players like Babar Azam and Kane Williamson is based completely on technique, so there is no particular area that can be targeted all the time, but in the case of Kohli, the area outside the off stump is always an area of interest for the bowlers and James Anderson has exploited that area many times against Kohli.
'Babar will never have rough patch like Virat Kohli':Aaqib Javed#CricketTwitter #cricketnews #viratkohli #BabarAzam

— CricInformer(Cricket News & Fantasy Tips) (@CricInformer) August 13, 2022
Aaqib Javed also thinks if Kohli doesn't have a good time with the bat in the upcoming Asia Cup and the Indian team doesn't get the desired results, the questions will arise if India should have played Deepak Hooda rather than Kohli.