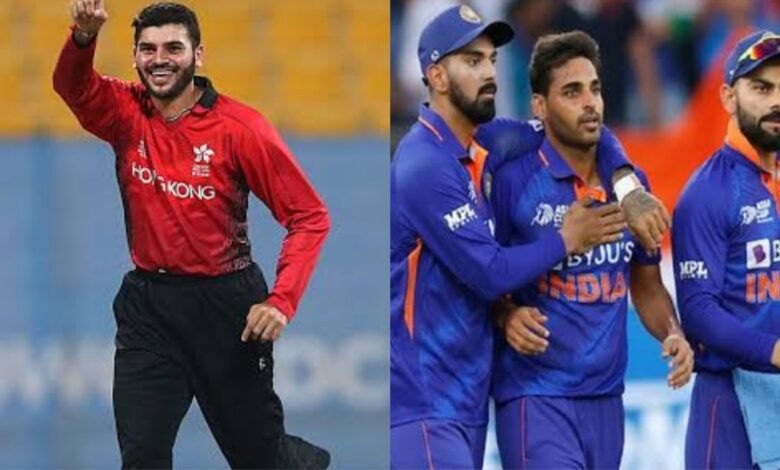 Team India will take on Hong Kong in the team's second game of the Asia Cup 2022. The match will happen on 31st August in Dubai. Hong Kong had won the qualifying stage to gain entry into the tournament. Playing against India will help their learning curve. It needs to be noted there are some Indian-origin cricketers in the Hong Kong setup. On that note, here, we take a look at how many Hong Kong players are native Indians in the team's Asia Cup squad.
Native Indians part of Hong Kong Team for Asia Cup 2022
Usually, associate nations tend to have a lot of players hailing from India. India is a cricket-fanatic nation and the competition for places is intense. Hence, a few of them switch to different nations to pursue an international career. The likes of Unmukt Chand did that recently.
On the other hand, there is a section of migrant Indians who rose through the ranks in the nation. This is, of course, the most frequent occurrence. Even Hong Kong has four Indian-origin cricketers in their Asia Cup squad. There are a few Pakistan-origin players, as well. Here are the names of the Indian-origin players who might take on India in Asia Cup 2022:
Dhananjay Rao
Ayush Shukla
Ahan Trivedi
A good chance for the team to impress against India
In the past, we have seen that playing well against India will fetch great popularity for the players. The likes of Harry Tector recently did well against India and there have already been talks about him potentially earning an IPL contract.
Moreover, when India is playing, there are millions of eyes glued to the screen. There are plenty who visit the stadium, as well. Usually, players from associate nations would have not had the chance to play in such encounters. Hence, the game against India will be important and helpful for Hong Kong.