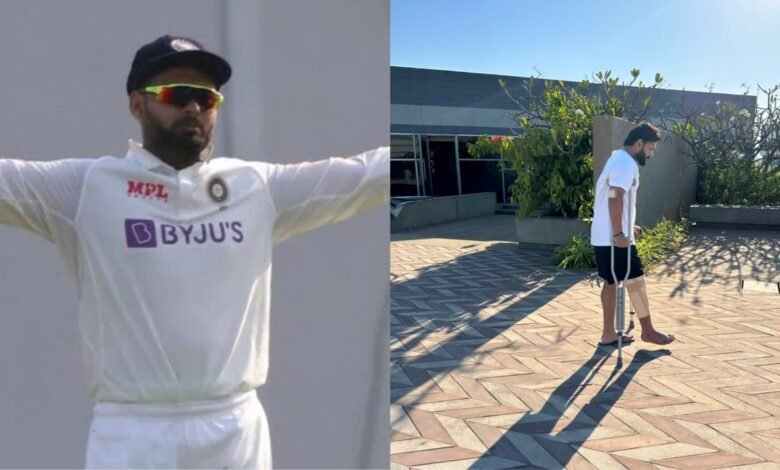 Dear Rishabh Pant,
When I say this, I believe that I will be speaking on behalf of the entire cricket community or at least your fans. You know they say that distance at times is so necessary in love because you realise how that other soul is so important in your life, particularly once he or she hasn't been around for a while.
There were times Rishabh when the entire Indian community started making all the wrong noises for you and even didn't hesitate to call you a wasted cricketer just because you had a different approach towards life. They forgot the fact that you were the same warrior who tames Tim Paine, who bossed the Australian pace mafia and took the English bowlers for a ride in their den.
Now that it has been a while that you haven't been around, India has obviously produced a ripper of a wicket-keeper in KS Bharat but yet we do not have one of those confident sentinels behind the timbre, particularly when the DRS is being referred to. Your presence ensured that we would be cheeky and yet perfect with our appeals.
Now that you are not around, Rishabh, we don't have that valiant rebel in the center who would stride out to meet his foes like a Roman emperor, brandishing his blade and threatening your opponents by seeing them in their eye.
Now that you are not around, we don't have that banter from behind the stumps anymore. We don't have a living chatterbox, keeping the ambience light, no matter the conditions. We don't have that live wire who would keep everyone around you happy.
Rishabh, we do not have you now. It has been a while since we last saw you in action. IPL will not have one of its most explosive characters who can also be called a pocket dynamite. But you know what, it's okay. You do not need to hurry. You do not need to go bonkers because you are unable to come back to the ground.
Life has given you a second chance and not all of us are lucky enough to have a second chance. Take your time, imbibe what is going on around, feel the silence and when you return to the 22 yards, ensure the fact that you are a man changed. You were the storm that would rack up speeds of around 70 kays but let's turn the knob up and let's anticipate the arrival of a tornado.
You were the chatterbox who would kill your opponents with kindness and yet explosions that even the great Australian fast bowling trio couldn't stall. Let that chatterbox now become the silent assassin whom the world would fear.
Rishabh, we miss you and we will miss you until you are back. But also know this, we love you and we will always love you no matter what. We will wait for we know, when you return, what awaits is nothing but destruction.
With love,
From a crazy cricket fan