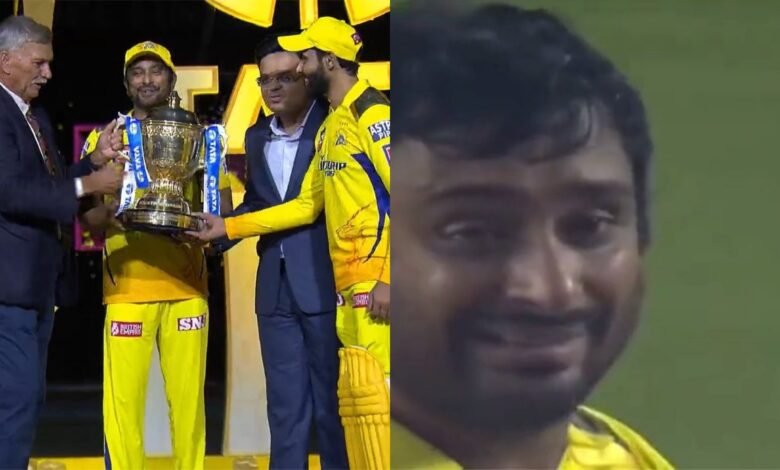 The Chennai Super Kings (CSK) skipper MS Dhoni revealed yesterday that his long time teammate Ambati Rayudu, who retired from all forms of cricket after the IPL final last night, is also a bit like him with some of his qualities.
Ambati Rayudu had announced before the start of the IPL final itself that it was going to be his last game in professional cricket. The right hander ended up playing a wonderful impact knock for CSK in the final, as his 19 off 8 at a crucial stage of the game helped CSK chase down the target of 171 in 15 overs.
"We know each other from India A days," Dhoni on Ambati Rayudu
MS Dhoni was talking about Rayudu in the post match ceremony and he said that he knows Rayudu for a long time, not just from the time when the two of them started playing IPL, but way before that when they were playing for India A together.
According to Dhoni, there are some similarities between him and Ambati Rayudu in the sense that Rayudu also doesn't use his phone much like him. Dhoni, however, cheekily joked that it's impossible to win fairplay award with Rayudu in the team because he gets excited very easily on the field, which sometimes leads to the reduction of fairplay points.
While Rayudu announced his retirement from cricket after the IPL final, Dhoni didn't make it clear whether he will play in the next season of the IPL or not. Dhoni said that CSK won this IPL, so it would be easy for him to say goodbye, but the hard thing would be to work on his fitness and get himself ready for another IPL.
Dhoni said he is not sure if his body would be ready for the next IPL, but he will see if he can get himself ready for another edition. Neither did Dhoni announce his retirement, nor did he totally commit himself for another IPL and the fans would be eagerly waiting what he eventually decides about his career.