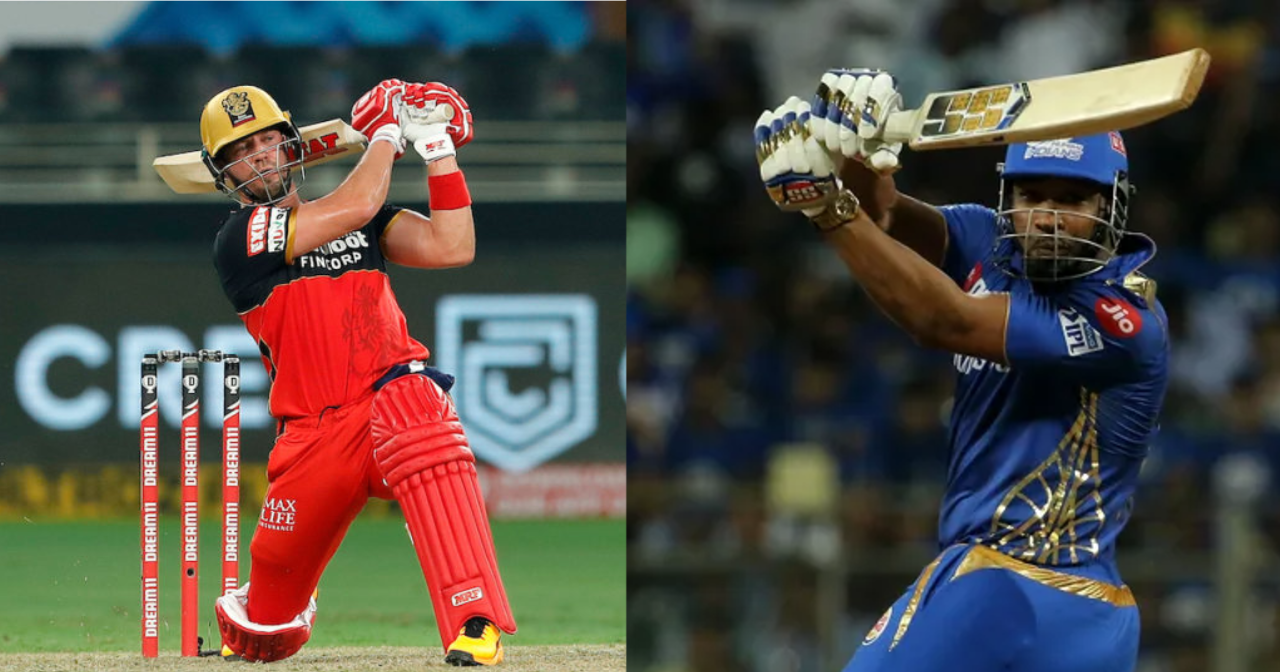 Everyone tries to play at a high strike rate in IPL, but if you manage to score at a strike rate of 200 and manage to score a half-century with that, you are most likely to put your team on the driving seat because of the impetus you would provide to your team during the course of your innings.
There have been some players in the IPL who have scored 25-ball 50s for their respective teams on quite a few occasions. Here are the 6 players who have done it the most no. of times –
#1 AB de Villiers
Nobody would be surprised to see AB de Villiers at the top of this list. AB is a naturally aggressive player as well, but most of the time, RCB puts him in a situation where he has no option, but to go berserk from ball one to make sure RCB has any chance of winning the game.
And, despite finding himself in tricky situations in most of the games in almost every season of the IPL, De Villiers just continues to excel. The former South African captain has got 8 IPL fifties to his name which he scored in 25 or less balls.
#2 David Warner
David Warner, since the time he has taken over as the captain of Sunrisers Hyderabad, plays with a more sedate approach, but he was a very explosive batsman at the top of the order a few years back and used to throw the caution to the wind while batting in the power-play.
Warner, however, now plays through the innings for SRH and the other batsmen bat around him which is why we don't get to see too many high strike rate knocks from the Aussie left-hander anymore. However, overall Warner has also got eight 25-ball fifties to his name just like De Villiers.
#3 Kieron Pollard
Kieron Pollard does almost the same kind of job for Mumbai Indians that De Villiers does for RCB, but Pollard is probably not as efficient as ABD in terms of playing the raw pace, however Pollard is very smart and he picks the right bowlers to attack rather than going out there and attacking anyone and everyone.
Pollard has delivered 25-ball fifties 7 times for Mumbai Indians and that's remarkable as he comes out to bat very low down the order.
#4 Virender Sehwag
Virender Sehwag always batted in the same gear, whether he was playing red ball or white ball cricket and if anything, he used to increase his tempo even more while playing the T20 cricket which is the reason why he has scored 25-ball fifties 6 times in the IPL.
Sehwag was not a hugely built batsman, but he packed a punch and if he decided to go after the bowlers, he had it in him to clear any ground in the world.
#5 Chris Gayle and MS Dhoni
The 5th position on this list is jointly occupied by two of the greats of the IPL – Chris Gayle and MS Dhoni as both of them have got five 25-ball fifties to their names in the IPL. Gayle and Dhoni bat at two different batting positions, but both of them are power-hitters with their own strengths in terms of their batting.
However, the difference between Gayle and Dhoni is that Gayle doesn't rely too much on his running between the wickets, but Dhoni, apart from his power hitting, accumulates a lot of his runs through doubles and triples as well.