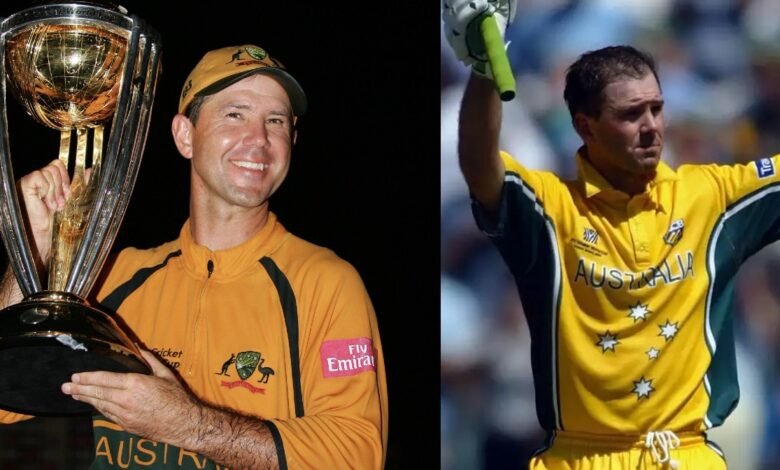 Although many see him as the ideal ODI cricketer, Ricky Ponting was also a terrific cricketer in the five-day format. The numbers that he obtained paint a clear picture. However, the former Australian captain still fell short of some famous records. If he had a few more years in the tank, he could have probably attained them. Therefore, amongst the various records he toppled, he could not cross the hurdle with respect to some charts. On that note, in this article, we take a look at five test records that Ricky Ponting could not break in his international career.
1) Highest run-getter (Short of 2543 runs)
In 200 matches, Sachin Tendulkar ended with 15921 runs. Second on the list is Ricky Ponting, who made 13378 runs in 168 games. Hence, the Aussie fell short of just 2543 runs from obtaining probably the highest distinction in the game of cricket.
Ricky Ponting did not have a great time in the final few months of his career. This probably played a part in him not getting near to the record. Ponting twice scored more than 1500 Test runs in a calendar year. Hence, a little more push and he could have given Sachin a very firm challenge.
2) Most wins as a captain (Just 5 wins less than Graeme Smith)
One of the best captains that the game has seen, Ricky Ponting fell just five short of a world record. Hence, this is also one of the test records that Ricky Ponting could not break in his international career.
Between 2004 and 2010, Australia was at its peak in all formats of the game. One of the main reasons was the captaincy of Ricky Ponting. While he earned 48 wins as a skipper, this number was just five short of Graeme Smith's 53 on this list.
3) Most hundreds in a calendar year (Only two centuries less than the record)
2006 was a golden year for Ricky Ponting in terms of his batting. The Aussie skipper scored seven centuries in that year. However, there was also another record he was aiming for in the same year.
In 2006, Pakistan's Mohammad Yousuf was also in brilliant touch. He ended up scoring nine centuries that year. Ponting eventually fell short of just two big knocks of the record. That said, even Yousuf's record may not be safe in the coming years.
4) Player with the most catches (14 catches short of the top position)
Most catches in Tests barring wicket-keepers is also one of the test records that Ricky Ponting could not break in his international career. Ricky Ponting may stand fourth on the list but he was pretty close to the record.
Standing at the slips to the likes of Glenn McGrath, Ponting was brilliant at this position. He took a total of 196 catches in his career. Rahul Dravid has the most in Tests, with 210 catches. 14 catches is a matter of just two or three games. Therefore, this is also one of the records he came very close to but could not achieve.
5) Most career hundreds (10 less than Sachin Tendulkar)
Just like Sachin Tendulkar, Ricky Ponting was also a regular scorer of centuries. At one point, there was a healthy competition between the duo in scoring hundreds.
At the end of their careers, while Sachin stood at 51 centuries, Ponting finished with 41 centuries. In the second position, there is Jacques Kallis who got 45 centuries to his name. Hence, Ponting might regret not getting this record, as well.