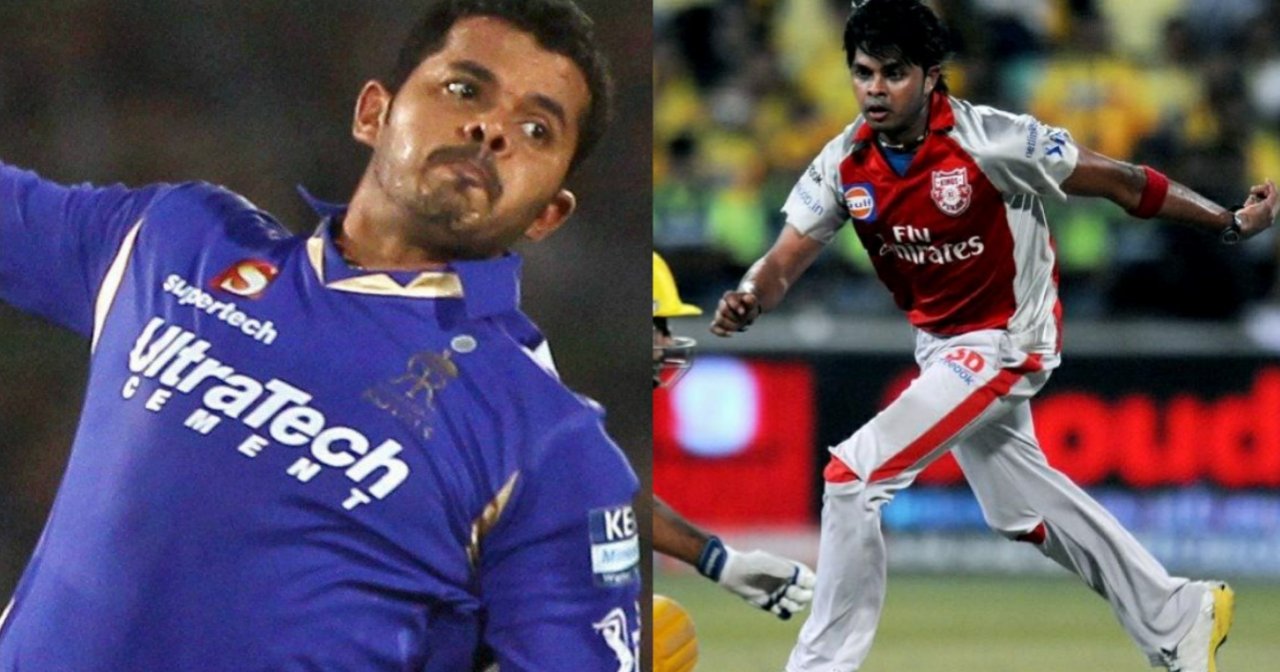 As the Indian Premier League Auction nears, the anticipation among the followers of the tournament and the game of cricket also is reaching new heights each passing day. And, one hot topic of discussion has been the comeback of the veteran pacer, Sreesanth in this tournament.
After an unfortunate turn of events, Sreesanth was forced to stay out of the tournament for a long time and it is for the first time in over half a decade that his name would be called in the auction house. So, here we will have a look at the 5 teams who should bid for him in this auction.
1. Kings XI Punjab
Kings XI Punjab are one of those franchises, who would be looking to up their game big time coming into the 2021 edition of the Indian Premier League Auctions. And, as unlikely it may seem, Sreesanth would be a player who they would want to get in.
They have tried it all, and giving a chance to an old-timer, who once played for their side too, would be a very viable strat that they could employ going into this auction. And, given the team's history with experienced players and how they have been giving them chances in the past seasons, makes their move to pick Sreesanth even more probable and viable.
2. Mumbai Indians
The most successful team in the tournament, the Mumbai Indians would be another team who would be in all probabilities targeting the comeback veteran, Sreesanth in this year's Indian Premier League Auction. They already have a good stack of talented and experienced players, who have previously been successful as a group too, but Sreesanth's inclusion could indeed be a boost to the team's performance.
It may seem to be a much-fantasied thought, but Sreesanth could indeed prove to be a player who could be a valuable inclusion for them, as he could serve to be an effective substitute to any pacer of the side if in case, they get injured.
3. Royal Challengers Bangalore
They have tried it all. But, every season, they end up being so close, yet so far to lay their hands on the coveted trophy. The Royal Challengers from Bangalore, ahead of the Indian Premier League Auction for the 2021 edition of the tournament, have released a number of players, including some veterans.
Their captain, Virat Kohli, who has played with Sreesanth, would be wanting to get him into his side, as a part of his bid to get his team the cup this season. Virat in the past has bet on both the veterans and the new players, and his bets have tended to work out in most cases. So, he and his team's management should be willing to take a chance with Sree and see how things work out for them.
4. Chennai Super Kings
A team that has been known to back older players, who are tried and tested talents, the Chennai Super Kings is a side where Sreesanth could be a good fit, and could actually help them win the cup for one final time, before their captain, Mahendra Singh Dhoni leaves. Chennai have been targeted and talked about for having taken the road less travelled of backing older players, but they have given the results and in the end, it is all that matters.
To add to this, the fact that Dhoni himself has seen Sreesanth at his best, as he was his captain in the 2007 World T20 and the 2011 ICC Cricket World Cup, where India won. So, he should very well be willing to take a shot in the dark with him and use his cricketing brain to work out some way to get Sreesanth back into the groove.
5. Rajasthan Royals
The last franchise for which Sreesanth played for, before going on a long hiatus, the Rajasthan Royals, contrary to the popular belief, which suggests that they would be hesitant to pick him back, given the way things ended the last time around, would in fact, under the new leadership of Sree's fellow Kerala player, Sanju Samson place their chips on him.
Samson and Sreesanth have off late been playing together for their state team for quite some time now, especially after Sree made a comeback into the side. So, he would have a great feel of the way Sreesanth can play after stepping back on to the field after such a long time. No doubt he has a lot of potential in him and the way he has bowled in the recent matches, his performances would have definitely earned some brownie points in the eyes of Sanju Samson.