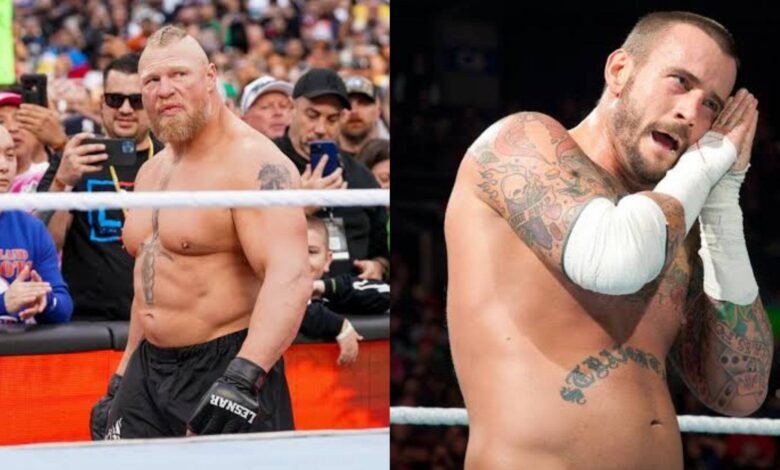 With the ratings of WWE Raw going down the drain, it is important that the management quickly wraps their head around the conundrum and come up with solutions.
Believe this or not, but in testing times like these bringing back a few superstars have always helped. The latest drop in ratings have s
​
parked that obvious and most bittersweet question of all time which states that should WWE have persisted with a few wrestlers whom they allowed to go? Should they be brought back from the exile? Maybe or maybe not. Yet, here is a look at five superstars that WWE may try and get to spike the ratings for Raw again.
#1 CM Punk
Cm Punk & The New Age Outlaws vs The Shield : WWE Raw- Jan. 13, 2014 pic.twitter.com/mmTzE2cTSy

— WCW ECW WWE (@otdz_t) September 22, 2023
It is an obvious statement that
CM Punk
makes the cut for one of the topmost returns. The moment Punk's Cult of Personality hits the titantron, that is it. The entire WWE Universe going bonkers. Like the way the Rock's entrance took Smackdown through the roof, similarly, if Punk gets back to Raw, expect the roof to come down, the internet to shatter and the ratings to skyrocket in minutes.
#2 Randy Orton
Given Orton's latest interview, the fact that his back have been taken for a toss, it is somewhat hard for him to make the wrestling ring groove to his RKO once again. But then again being an ardent aficionado of the Viper, one knows that he can still put half of the locker room to shame with his incredible skillset and a proper heel turn.
#3 Brock Lesnar can return to boost WWE RAW ratings
Brock Lesnar backstage with his parents after becoming WWE champion (2002) pic.twitter.com/esxtGa4OPC

— WrestlingWorldCC (@WrestlingWCC) September 18, 2023
The Beast Incarnate will obviously be a crowd puller but his mic skills are pretty questionable. Hence, get him back with Paul Heyman, the devil's advocate and sit back and watch the world burn. It is absolutely straightforward, give him a heel turn and let him run his own show. The audience will come rushing back in.
#4 The Hardy Boyz
Every time the WWE Universe has questioned the art of creativity, the Hardy Boyz have come to their rescue. From cutting iconic promos to making the audience go gaga, they have always been an asset to the company. Before the Raw ratings delete themselves, let there be a woke Matt Hardy while Jeff swings around with all his might.
#5 Tamina Snuka can return to boost WWE RAW ratings
Well, this isn't exactly a return but she has been out of action for a while now. Like Nakamura's hiatus, Tamina has been also out of action. However, given the dominant force that she is, it would be an exquisite addition to the otherwise Raw brand. She is currently in SmackDown but then again, WWE has proven that changing brands isn't exactly that tough.