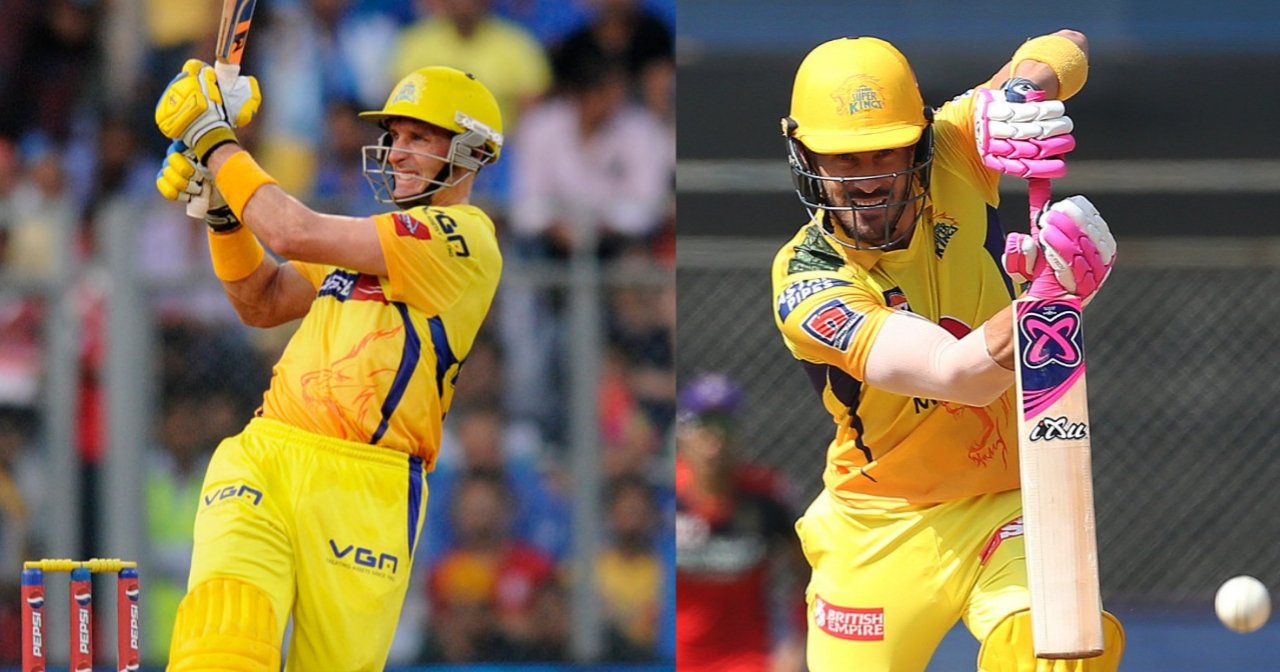 Chennai Super Kings is the second most successful team in the IPL after Mumbai Indians. The Chennai outfit has boasted of a more or less similar core set-up for a long time. Any customer who buys a product expects a good performance from their purchase. Some players picked by CSK for very cheap prices have over the years reaped great benefits for the franchise. In today's article, we will take a look at the 5 smartest buys by CSK in IPL history.
#1. Dwayne Bravo
Dwayne Bravo is someone who has proven himself as a match-winner for the Chennai Super Kings many times now. He is the team's star all-rounder. It is absurd to think that the Chennai franchise bought him at his base price of INR 92 lakhs. He went on to become one of the greatest CSK players in the history of the tournament.
Although he was first picked up by Mumbai Indians, Bravo wasn't utilized to his full potential. However, with the CSK, he has shone as bright as the sun. Bravo has won the Purple Cap multiple times and has scored runs in crunch situations. There is no doubt that picking him in the early years was a decision that has paid off well.
#2. Faf du Plessis
Faf du Plessis is a former South African captain and a CSK regular. The talented cricketer was first picked by CSK for a mere Rs. 55.2 Lakh in 2011. It would be an understatement to say that du Plessis has over-delivered if judged by his first contract with the Chennai franchise. The Proteas veteran has scored 2358 runs for CSK at an average of more than 35. He has now cemented his place in the playing XI and is a part of the team core. Faf du Plessis is undoubtedly one of the smartest buys by CSK in IPL history.
#3. Michael Hussey
Michael Hussey is an Australian legend. He was a part of the fabled 'The Invincibles' team. However, Hussey didn't fail to make a mark in the IPL too. He was bought by the CSK in 2008 for just over ₹ 1 Cr. Hussey went on to become a part of the franchise for the next 5 years till 2013, and came back in 2015. Hussey scored 1768 runs at an average of 42.10. His opening batting was a regular highlight of CSK matches.
#4. Ambati Rayudu
Ambati Rayudu is a superstar. While his international chances have dwindled in the past couple of years, there is no doubt about his batting prowess. The fiery batsman was a part of the Mumbai Indians for a majority of his IPL career. After he was released by MI, Chennai Super Kings picked him up promptly for ₹2.2 crore. Rayudu has been nothing but excellent for the franchise. He has scored 1307 runs from just 51 matches.
Ambati Rayudu is someone who can play any role to perfection. He can be an opener, play well in the middle order, and finish the match with big hits with equal ease. Chennai have been lucky to get a talent like Rayudu in their camp.
#5. Shane Watson
Shane Watson is one of the best Australian batsmen of all time. The hard-hitting allrounder was bought by CSK for a considerably high price of ₹4 Cr. Though the price might look high, Watson brought a lot to the table that was worth a lot more than ₹ 4 crores. Watson was an explosive batsman who could bat at any position for the team. He opened for CSK to great success. In addition to this, he was a great bowler who could slow the run rate when the team needed. Thus his price was easily justified, and he proved himself to be worth a lot more than his price.