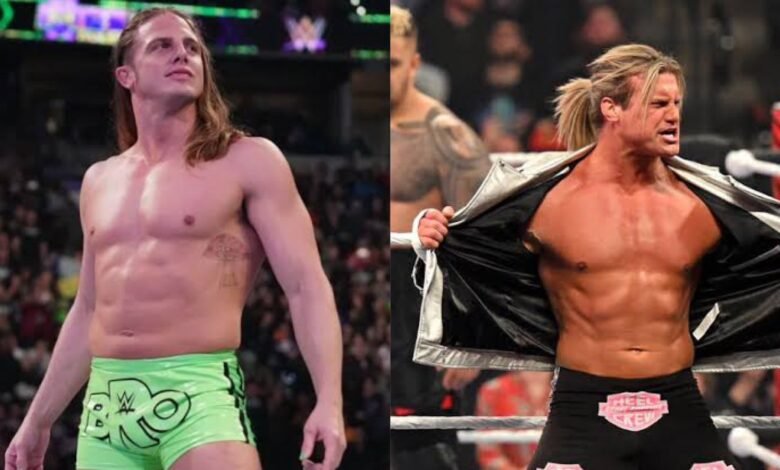 It has been a chaotic week for WWE as they have not only introduced the likes of the Rock and John Cena but in the process has also lost a few of their star names and with every passing day it gets trickier for the company. Not only has the list of stars that are being released has grown bigger and bigger but as a matter of shock, last week, WWE Raw registered its lowest ever TV ratings which means AEW may be having hopes of a different turnaround.
Out of so much chaos it is going to be an interesting week and time ahead for WWE's rival company, AEW. They have not allowed a single opportunity of getting the ones out of the company in their bloated roster and surprisingly all of it has worked. As another week of desperation worked out in bizarre circumstances for WWE, here are five released superstars from WWE who can make it big in AEW.
#1 Matt Riddle can join AEW
It is surprising that one of the fittest athletes in the current WWE roster was released by the company. And surprisingly he was one of those rare wrestlers who would always be happy for others. However, things failed to budge for Riddle in terms of storyline as the industry wasn't particularly happy about the developments. However, Riddle can be an absolute sensation for AEW given his fitness and his wide range of moves in the ring.
#2 Dolph Ziggler can join AEW
This was another surreal move but the inactivity of Ziggler was somehow getting to the company. And with all said and done, Dolph was asked to let go of WWE.
Dolph Ziggler was in WWE for over 19 years.

It feels weird that he's no longer on the roster. pic.twitter.com/WMy9ZhrUhg

— Pro Wrestling Finesse (@ProWFinesse) September 22, 2023
Given his previous run-ins with the sport, he would be an absolutely perfect fit for AEW. He is a very versatile character and has been a roaring success both as a heel and a face.
#3 Mustafa Ali can join AEW
Another wrestler who had a bit of shake-up in recent times considering the storylines offered to him was Mustafa Ali. Despite getting a shot at the title against Gunther, he was merely used as an expendable.
Mustafa Ali vs. Buddy Murphy highlights – WWE 205 Live (7.3.2018)pic.twitter.com/So4vrE1nbL

— headskull (@awesomePuro) September 21, 2023
Kind of a heartthrob for NXT, Mustafa Ali simply didn't click in the main roster. However, given his agility and his ability to cut fine promos, AEW will come knocking on the doors for him to fit their bill perfectly.
#4 Aliyah
WWE Women's tag team champion Aliyah was also released by the company which was downright shocking given her impressive in-ring presence. Much to the woes of the wrestler, AEW would love to have her on board considering the fact that she can be a substantial force and unless not halted externally, she can go on and on and on.
#5 Rick Boogs
Boogs was one of the top rising sensations and was expected to make it big in the WWE roster. Surprisingly for him, it didn't work out and he was out of the company. Given his fine run in the NXT roster, he may be approached by AEW and also considering his robust stature, Boogs can very well be a force to reckon with in the company of Tony Khan.