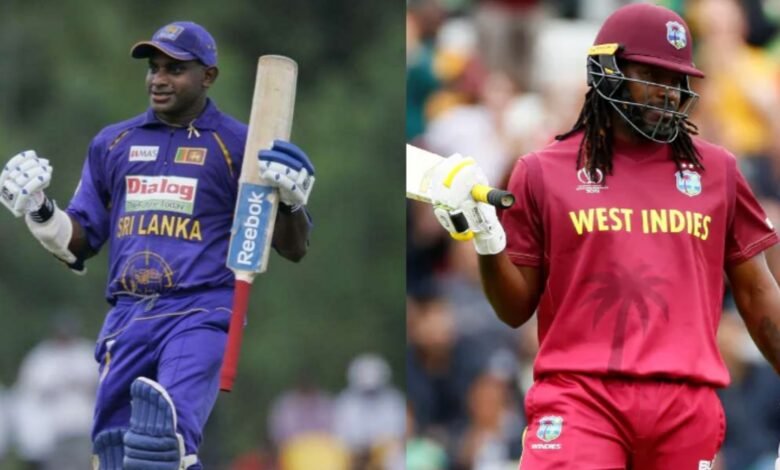 A century is the first achievement goal for any international batsman in ODIs. In an ODI encounter, a century is made when a player balances conservativeness and aggression in accordance with the game situation. Of course, a few score hundreds while inclining more towards either end. Nevertheless, as a player goes older, century-scoring does become hard due to obvious factors. On that note, in this article, we take a look at the five oldest players to score a century in ODI cricket.
5) G Boycott (England) – 39 Years 51 Days
Score – 105 || Balls – 124 || Opposition – Australia || Venue – Sydney || Year – 1979
Although Boycott had a sensational Test career, he was not that impactful in the ODIs. In fact, he played just 36 ODIs for his country. Out of this, he scored just one century, a knock that happened when he was 39 years old. Hence, he was at the top of this list of oldest players to score a century in ODI cricket for more than 25 years.
It was a tri-nation series and England was taking on Australia and West Indies. In this game against Australia, England was batting first. Opening the batting, Boycott took the help of seven boundaries to reach a hundred runs. He helped England set a target of 264, which they defended by 72 runs in Australia's batting innings.
4) Ed Joyce (Ireland) – 39 Years 111 Days
Score – 116* || Balls – 149 || Opposition – UAE || Venue – Dubai || Year – 2018
Ed Joyce has played for both Ireland and England in his international career. When he was at the fag end of his career, he played for his home nation, Ireland. That was when he got his final ODI hundred at the age of 39.
In the Tri-Nation series that was being held in the UAE, Ireland restricted the hosts to 222 in the first inning. At 46-3 during the chase, the Irish team was in trouble. Ed Joyce, though, had other ideas. Batting at No.4, he had a conservative approach as he struck 13 boundaries and a six en route to a match-winning 116 runs. The player was given the Man of the Match award for his knock.
3) Chris Gayle (West Indies) – 39 Years 151 Days
Score – 162 || Balls – 97 || Opposition – England || Venue – Grenada || Year – 2019
When England toured West Indies in 2019 before the World Cup, the squad was in hot form. In this particular game, batting first, riding on the heroics of Jos Buttler, the Englishmen set a target of 419 for the West Indies team. Everyone felt the game was over even before the second innings started.
However, although he was 39 years old, Gayle struck 162 runs in just 97 balls to take West Indies to 389 runs. The Jamaican's knock included a whopping 14 sixes. It was an entertaining game for his fans. Gayle has not hit another century till then and has in fact, not played an ODI game since 2019.
2) Sanath Jayasuriya (Sri Lanka) – 39 Years 212 Days
Score – 107 || Balls – 114 || Opposition – India || Venue – Dambulla || Year – 2009
Having scored 13430 ODI runs, Sri Lankan legend Sanath Jayasuriya has 28 centuries to his name. His last century came about when he was close to 40 years old. Hence, he stands at No.2 in this list of oldest players to score a century in ODI cricket.
India was touring Sri Lanka, and in the first ODI game of the series, Jayasuriya started in his trademark fashion. Although the India bowlers did well to contain him, the opener still managed ten boundaries and a six to get to his hundred. However, Zaheer Khan got him out soon after. Having been set a target of 247, India won the game easily.
1) Khurram Khan (United Arab Emirates) – 43 Years 162 Days
Score – 132* || Balls – 138 || Opposition – Afghanistan || Venue – Dubai || Year – 2014
Born in Pakistan, Khurram Khan was a late started when it came to professional cricket. After initially impressing in club cricket, Khurram got a chance to play for the UAE. He has also served as the captain of the team.
In 2014, he became the oldest player to score a hundred when helped UAE chase down a target of 280. Batting at No.4, the left-hander's knock included 17 boundaries and a six. Although he did not score a hundred after that, as a senior batsman, he was instrumental in the nation's rise as a cricketing nation.