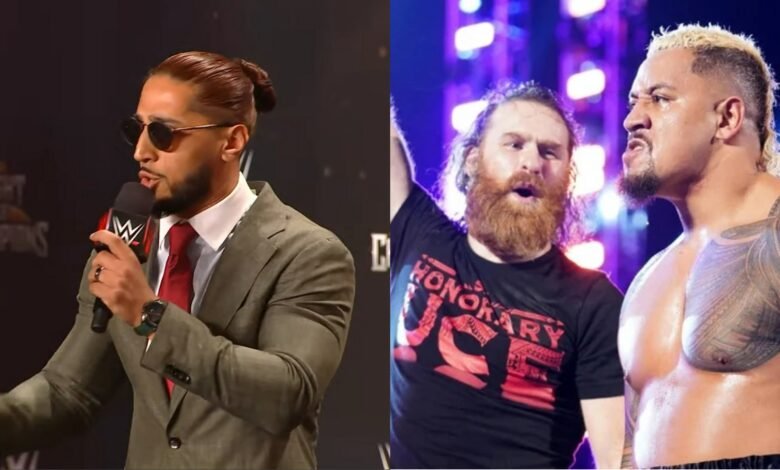 In less than an hour's time, we will be going live with WWE's latest PPV, the Night of Champions. As we all know that the match card is riddled with big matches, and it is going to leave the audience on the edge of their seats, we thought that some last minute prediction can come in handy too.
Here are five last minute predictions for the upcoming PPV called the WWE Night of Champions 2023 that would be followed by another major event that has been doing rounds already which can be a follow-up and feature a handful of new storylines.
#1 Randy Orton appears in the nick of time to save Cody Rhodes
Brock Lesnar would go all guns blazing at the American Nightmare and just when he would be on the fringes of pinning Cody Rhodes, that is when the Viper appears to RKO Brock Lesnar out of nowhere, thereby kickstarting a new rivalry and also probably the last run of Randy Orton in the WWE circuit as a full-time wrestler.
#2 Seth Rollins lifts the WWE World Heavyweight Championship at the Night of Champions
In probably the finest battle of the night, it would be Seth Rollins who would prevail over an all-firing phenomenon, AJ Styles. Both of them would go down to the absolute end and would probably be battling the best match of the night but at the end of it all, when the dust settles down, it is the Architect that would stand tall.
#3 Natalya defats Rhea Ripley via disqualification at the Night of Champions
It is highly unlikely that Natalya would actually win the title but she would make her presence felt and in all likelihood may resort to measures where she would bring out the toys to torture Rhea Ripley and eventually keep on doing that, letting go of the title and make the run before Dominik Mysterio arrives.
#4 Mustafa Ali gets interrupted by Drew McIntyre who turns heel and crushes both the foes for the IC title
The Scottish Psychopath has had a long run as a face and would probably be on the fringes of turning a heel. With Gunther being more of an anti-hero than being a face, McIntyre may interrupt the match and walk away with the belt, laying waste to Mustafa Ali, the Imperium and most importantly the ring-general Gunther, also taking a heel turn.
#5 Solo Sikoa turns on Roman Reigns and squashes him at the Night of Champions
The Enforcer and the Tribal Chief are in constant contention with each other with the tensions blowing through the roof. However, the tag team match may actually be the tipping point where it all goes south for Roman and Solo Sikoa emerges alongside Paul Heyman to put an end to Reigns' run with the Bloodline.