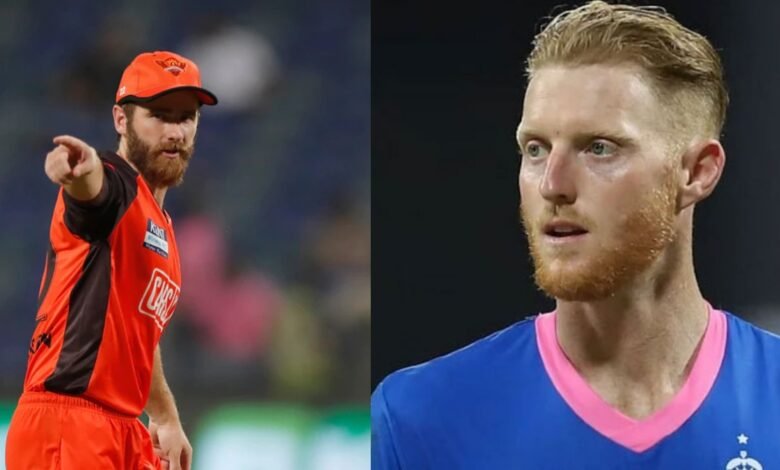 The 2022 edition of the Indian Premier League is underway right now, and it has been the worst season in IPL history for the Chennai Super Kings. They entered the competition as the defending champions, but the Chennai-based franchise has lost nine of its 13 matches so far. They had never lost nine matches in a season before. Perhaps, CSK might try an overseas captain in IPL 2023.
The Super Kings started their season with new captain Ravindra Jadeja taking over the reins of the team from MS Dhoni. However, the captaincy was changed as MS Dhoni took over midway during the season. Since Dhoni does not have too many years of cricket left, CSK might look at the following four overseas options as captain for IPL 2023.
1. Kane Williamson could become CSK's first overseas captain in IPL 2023
Sunrisers Hyderabad retained Kane Williamson for a massive sum of 14 crores ahead of the IPL 2022 Mega Auction. However, Kane has not justified his price tag yet. If SRH does not qualify for the playoffs, they might release Williamson and try to buy him for a cheaper price. CSK could outbid them and sign him in 2023.
2. Ben Stokes
England's new Test captain Ben Stokes has worked with MS Dhoni in the past and could be a decent choice to lead the CSK franchise if he plays IPL 2023.
3. Joe Root
Another English option present on the list is Joe Root who has done well in Indian conditions and has ample amount of experience of leading a team.
4. Temba Bavuma could be a wildcard pick become CSK's first overseas captain in IPL 2023
South African batter Temba Bavuma has impressed many fans with his captaincy. If CSK wishes to buy a wildcard pick for captaincy, then they can sign Bavuma and assign him the leadership because he is a good leader.