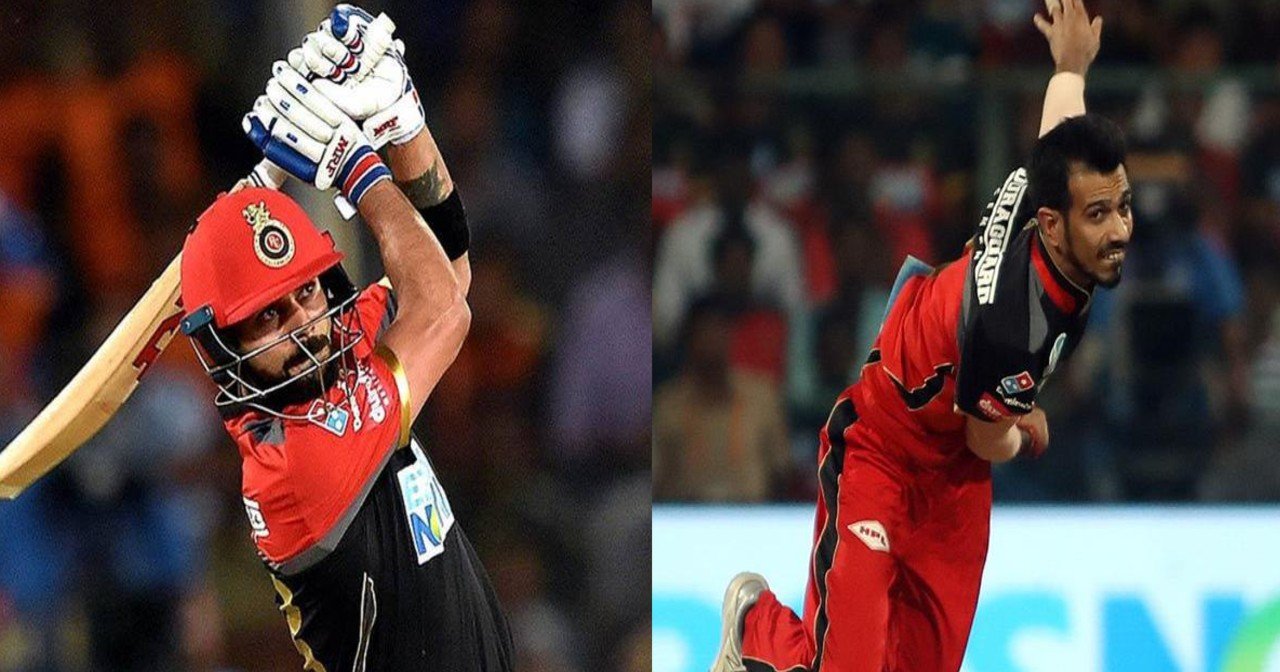 RCB is a franchise that often has to take a lot of criticism for their man-management and it's often said that they don't back their players long enough and demoralize them by benching them after just a couple of failures. However, there have been a few players whom RCB has signed and has actually helped them develop a great deal.
We will talk about 4 such players who were not really big stars when they signed for RCB, but they grew leaps and bounds playing for RCB and have now turned into renowned players.
#1 Yuzvendra Chahal
Yuzvendra Chahal was a part of the Mumbai Indians squad for a couple of years before being signed by RCB, but he didn't get too many games to play at Mumbai and wasn't really able to catch the eyes of the Indian selectors.
Chahal's performance for his domestic team Haryana was also not at a level where he could have made a strong claim to break into the Indian white ball squads.
However, when Chahal started playing for RCB, he impressed one and all with his guile and accuracy as a leg spinner and after a couple of successful IPL seasons, he managed to earn a national call-up as well. Currently, Chahal is India's no. 1 spinner in white ball cricket.
#2 Navdeep Saini
Navdeep Saini is another one who has grown as a white ball bowler under Virat Kohli's captaincy at RCB. When he was first signed by RCB, his red ball credentials were taken into account and he was placed below Umesh Yadav and Mohammed Siraj in the pecking order of Indian fast bowlers at RCB.
But, right now, Saini is one of the first names on paper as far as RCB's bowling unit is concerned and he is now in India's scheme of things as well in white ball cricket.
Virat Kohli has used Saini as an attacking bowler and has backed him even when he has gone for a few runs which has given the young man all the confidence to go out there and express himself with the ball.
#3 Washington Sundar
Washington Sundar was not really a regular fixture in the RCB line-up a couple of years back, but now Virat Kohli is starting to show more trust in the young off spinner and he is using him very smartly as well.
Kohli has not been afraid of using Sundar in the powerplay and he has strategically used him from an end where the leg side boundary is very long. It has happened a no. of times that the batsman has backed himself to clear the long boundary against Sundar and has been holed out in the deep.
Kohli is now also showing the willingness to use Sundar up the order with the bat. The Tamil Nadu youngster batted at no. 5 in the last game against CSK.
Sundar, if he continues to develop, can be a really useful player for RCB as well as for India in the shortest format of the game.
#4 Virat Kohli
Virat Kohli himself can be counted in this list as well because when he was signed by RCB 12 years back in 2008, he was only an U-19 player and had not played a single game for the senior team of India at the international level.
Since then, RCB has made a lot of changes to their squad and at one stage, they let everyone go, but they managed to keep hold of Kohli and as Kohli's stature grew as an international player, he was given the responsibility of captaincy as well.
Kohli might not have won RCB a trophy yet, but there is no doubt about the fact that he is the best player in the world across formats and nobody has individually scored more runs than Kohli in the history of the IPL.