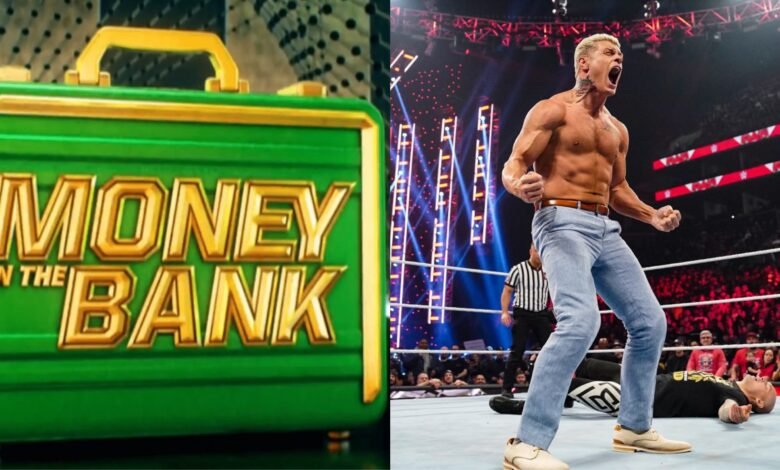 With the Night of the Champions done and dusted, the speculations for the WWE Universe is already through the roods and this time the buzz is about the upcoming and one of the most popular PPV's, WWE Money in the Bank that guarantees a chance to the title shot.
As Roman Reigns still holds the championship and that too not one but two belts around his waist, expect it to be the first time after 1000 days that he would finally start relinquishing them as the contenders for the gold around their waist starts emerging. Here are three wrestlers who can win the WWE Money in the Bank title.
#1 Drew McIntyre
The Scottish Pyschopath may eye the chance to go for the title once again as it has been a while since he has been given a title shot and believe this or not but Drew McIntyre has the capability to outlast everyone as he has previously shown and also has the stature to carry forth the legacy of excellence that one would usually need to win the Money in the Bank and then cash it in.
#2 AJ Styles
The Phenomenon is running wild in the circuit of WWE as his battle against Seth Rollins was nothing short of wondrous. Given the fact that he battled in the finals of the WWE Heavyweight Championship, he would most likely be handed another title shot and that should come through the likes of Money in the Bank that may also see him turning heel.
#3 Cody Rhodes
It seems that the storyline for Cody Rhodes is still lingering around a great and a grand push. The Brock Lesnar plot was just a deviation from the main plan. If the rumours are to be believed, the American Nightmare ideally should hold a belt around his waist and that has to be the Universal Championship. The best way to get the job done is through the Money in the Bank that almost guarantees you the title.