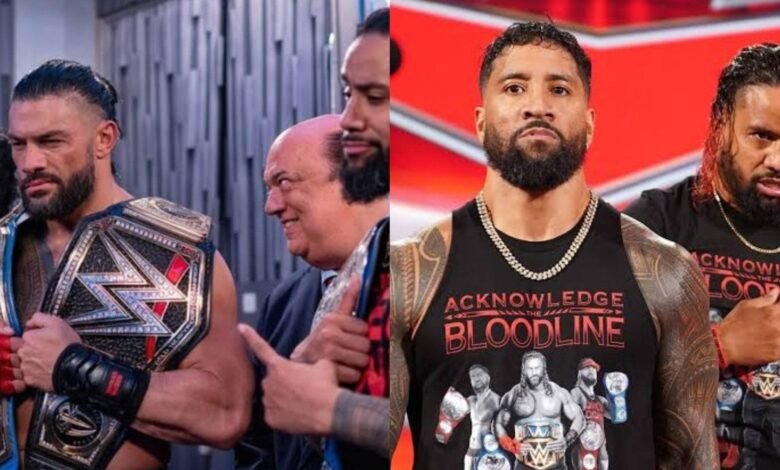 It wasn't the best of finishes to what felt like a decent SummerSlam as Jimmy Uso's sudden appearance cost his brother Jey Uso a historical win. However, the WWE Universe has been very frustrated with the head and tailless meandering of the Bloodline story.
It is needless to say that WWE would try and push it to the next WrestleMania where probably the Bloodline story would meet an end with the final intervention of Dwayne Johnson AKA the Rock.
We want to know the same thing..💔#WWE #SummerSlam #RomanReigns #JeyUso #JimmyUso #Bloodline pic.twitter.com/xnflaFksDZ

— Sportskeeda Wrestling (@SKWrestling_) August 6, 2023
However, that may also turn out to be a forced extension which would make no sense in terms of the storyline that has been main-eventing WWE for so long. Here are three reasons why WWE is getting it all wrong with the Bloodline.
#1 An implosion should not have so many twists and turns as it detracts the boom
There is a high possibility that Roman may be fighting with Solo Sikoa before the title finally changes hands unless there is no major plot twist. That itself insinuates an implosion which should have gradual steps taking place like it was in SummerSlam where Roman ended up spearing Solo.
"Is The Bloodline Actually HURTING the WWE?" https://t.co/RDohAy3Cs8 pic.twitter.com/uL64JM0rXM

— NoDQ.com: WWE and AEW news (@nodqdotcom) August 7, 2023
However, the inclusion of Jey back in the storyline has once again undone all the reeled in threads, thereby needing a gradual turnaround of affairs to get the plot back in shape.
#2 The extension now seems forced
They say you either die as a hero or you live long enough to see yourself become the villain and in somewhat translation of the same maxim into our Bloodline story, it now feels that WWE is kind of forcefully dragging the story and that makes no sense. It is already frayed enough and the WWE Universe is very unhappy with this new twist.
#3 Good matches are not getting the limelight that it deserves particularly in the forte of main-eventing
Well, it's the best match-up that always bags the limelight for main-eventing and sadly, due to the Bloodline concept, WWE is missing out countless matches to be featured in the main-events of PPV and a lot of dreams are being trashed down the drain. If Triple H doesn't get this fixed, the migration to AEW may once again start in spades.