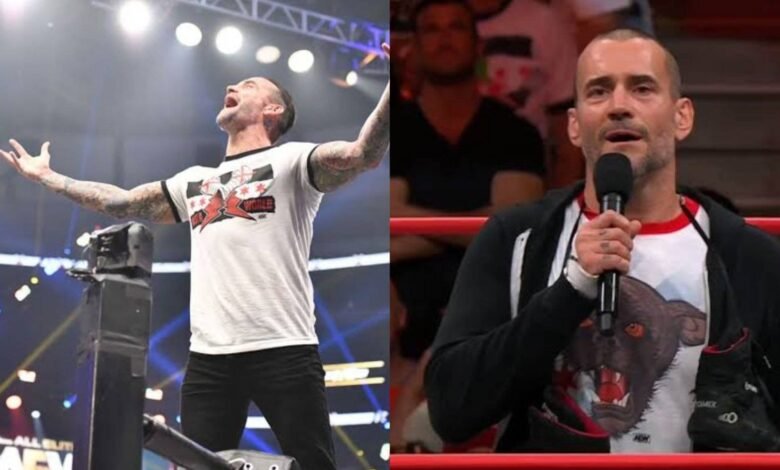 The murmurs of a CM Punk return to WWE have started again as the Voice of the Voiceless got fired from AEW. Punk, whose real name is Phil Brooks, reportedly had a heated real-life fight with 'Jungle Boy' Jack Perry backstage at AEW All In over a petty issue at Wembley Stadium in London.
Because of the fight, AEW owner Tony Khan decided to suspend Jack Perry and release CM Punk from the company. CM Punk now has the option to stay retired from wrestling or make one last return to WWE, and here are three reasons why he should come back home.
1. A WWE return will help CM Punk end his career on his terms
All controversies aside, no one can deny that CM Punk is one of the most talented pro wrestlers in the world. Even when he was away from the ring for seven years, fans kept chanting his name at WWE arenas.
And Roman Reigns has main evented more WrestleManias than CM Punk even did not dream of! #WWE #AEW pic.twitter.com/VHmxSnMfzt

— Wrestle Tracker (@wrestletracker1) September 3, 2023
Punk deserves a grand farewell to his career instead of ending his career with a backstage fight and being fired from the company.
2. A WWE return can help CM Punk fulfil his dream of WrestleMania main event
Punk always wanted to main event WrestleMania, which is the biggest event in all of pro wrestling. However, the former WWE Champion never got to feature in the closing match of the show despite having some marquee feuds in the 'Mania season.
I don't care what anyone says, I need to see CM Punk confront Roman Reigns before I die.pic.twitter.com/R2oQWkEjxh

— . (@Bub3m16) September 2, 2023
Punk showed during his AEW run that he can still deliver some classics. If he agrees to come back, he can main event WrestleMania.
3. WWE may allow him a part-time run
The biggest benefit for Punk to return to WWE is that the company will allow him a part-time run. Punk got injured multiple times during his AEW stint. AEW matches demanded a lot of physicality as well. WWE can be a comfortable place for Punk to work at.