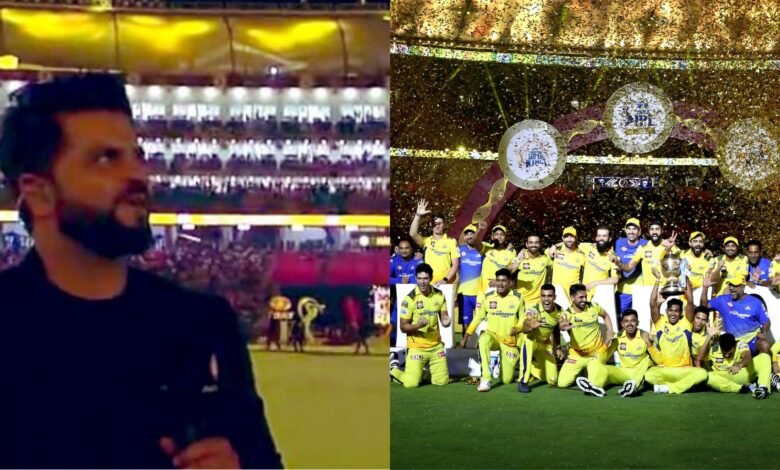 Chennai Super Kings (CSK) are one of those IPL teams which create a great atmosphere for the players inside the camp and most of the players in the team, whether domestic or overseas, are able to create an emotional connect with the fans in a very short period of time.
But there have been some players in the recent times which Chennai Super Kings have had to let go for various reasons. Going ahead in future, it will be very difficult for the other player to fill the void for those outgoing players because of their emotional connect with the fans.
Here are the 4 players whom Chennai Super Kings fans will miss emotionally –
Faf du Plessis
CSK has found an able replacement for Faf in the form of Devon Conway, but Faf's emotional connect with the CSK fans is so strong that even though the former South African skipper now plays for the rival club Royal Challengers Bangalore (RCB), the CSK fans still sometimes cheer for Faf and feel happy for him whenever he scores runs individually.
Shane Watson
Shane Watson spent majority of his IPL career at Rajasthan Royals, but his 3-year run at CSK was nothing short of a dream run. Watson won an IPL title for CSK in 2018 with a hundred in the final and he was extremely close to doing that again next year in 2019, as his knock of 90 odd had taken CSK in striking distance of another title.
CSK although lost the IPL 2019 final by 1 run and Watson retired in the following season in 2020, but there is still a very special place for Watson in the hearts of CSK fans.
Ambati Rayudu
Ambati Rayudu will go down in history as one of the most successful IPL players ever. Rayudu's first IPL team was Mumbai Indians and he won 3 IPL trophies with them, but when Rayudu came to CSK in 2018, he seemed to develop an even more passionate connection with the CSK fans as compared to what he had with the Mumbai fans.
Ambati Rayudu played his last IPL game yesterday and although he won't be a part of the CSK squad in playing capacity anymore, CSK fans will never forget his contribution to the team.
Suresh Raina
With Suresh Raina in the team, CSK won a total of 6 trophies, 4 IPL trophies and 2 champions league trophies and apart from the IPL trophy of 2021, Raina had a key role to play in all of CSK's title triumphs.
When Raina retired from IPL, many CSK fans were urging the management to get him back into the set up in some sort of coaching role. That's how much the fans are emotionally connected to the left hander whom they fondly call "Chinna Thala".