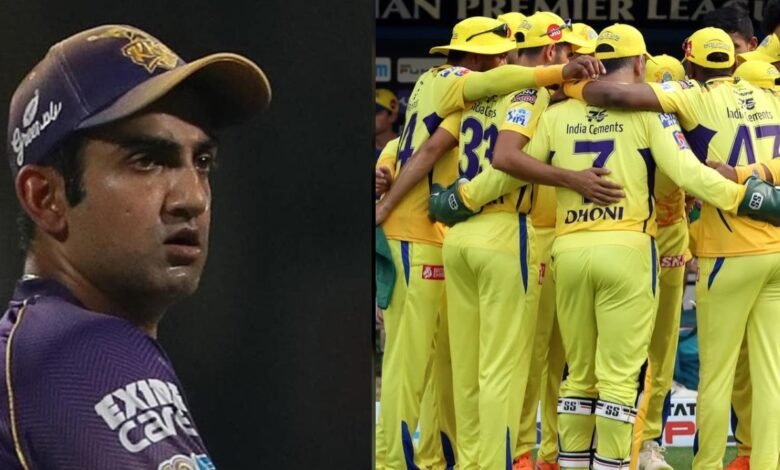 Chennai Super Kings is one of the most successful franchises in IPL history. Barring two times in the seasons that they have participated, they have qualified for the playoffs on every other occasion. Of course, there are also four IPL trophies in the cabinet, as well. Keeping this record in context, teams usually find it hard to break down the CSK juggernaut. However, a few captains have been able to manage it. They have been successful against MS Dhoni and co. in IPL history. In this article, we take a look at the list of three players who have won the most matches against CSK as captain in IPL history.
1) Rohit Sharma (Mumbai Indians) – 12 Wins
The only other team that has achieved more than that of CSK is Mumbai Indians. Arguably the biggest rivalry in the tournament, the MI vs CSK game is also called the "El Classico" of IPL. Compared to the record against other sides, CSK has a very low winning percentage of around 40 against MI. One of the main reasons for this has been the captaincy of Rohit Sharma.
In recent years, CSK has more often than not fallen short against MI. Rohit has been the captain for the Indians in these games. So far, he has accounted for 12 victories over CSK, the most by any skipper.
2) Gautam Gambhir (Delhi Capitals and Kolkata Knight Riders) – 6 Wins
Gautam Gambhir is one of the players who have won the most matches against CSK as captain in IPL history. Between 2011 and 2014, KKR was one of the dominant sides in IPL. It was then that Gautam Gambhir led his squad to a few wins against CSK. One of these victories also included an IPL final.
Apart from his record with KKR, Gambhir has also defeated CSK when he was the Delhi Capitals captain. This was way back in 2010. When he returned to the franchise in 2018, Gambhir could not achieve a lot of wins.
3) Adam Gilchrist (Deccan Chargers and Punjab Kings) – 6 Wins
When it comes to overseas captains at the start of IPL, the names of Shane Warne and Adam Gilchrist were at the top of the list. Both won trophies for their franchise.
Gilchrist enjoyed a good record against CSK when he was the skipper in IPL. The Aussie has led both Deccan Chargers and Punjab Kings in the competition.