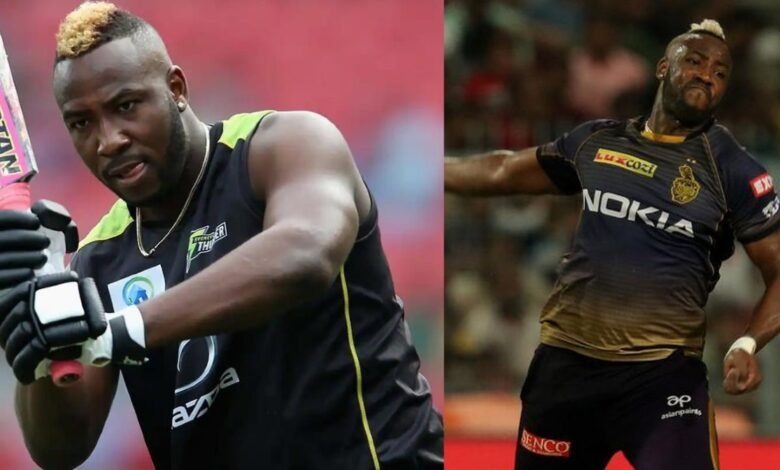 It is a race between T20 leagues to hire cricketers. Since most leagues are likely to conflict with the scheduling in the early part of next year, there is a fight to get the best cricketers onboard. In line with this, the International League T20 has signed up a few top names. Kolkata Knight Riders' owners also own a franchise named the Abu Dhabi Knight Riders. Some of the franchise's IPL 2022 players have also signed up for the league. On that note, here, we take a look at three KKR players who will play in the UAE T20 League.
1) Andre Russell
Andre Russell is one of the marquee names who has signed on the dotted line for the UAE League. An elite all-rounder, Russell can impact a game with both the bat and the ball, although the likelihood is more with the willow.
Having proved himself in most T20 leagues, Russell would be keen to try out the experiment in UAE. It would help him improve his game before IPL 2023, where he would turn up for KKR.
2) Sunil Narine
Sunil Narine is one of the KKR players who will play in the UAE T20 League. The West Indian spinner does not play for his country right now. Hence, he is a freelance cricketer and the International League T20 will be one of his next assignments.
Narine is a brilliant spinner in the T20 format. Despite him being on this stage for so many years, batters still fail to pick him. On top of this, Nairne can also lend support to the batting department with his big hits. Therefore, he will be one of the top names when franchises sit down to build their squads. It is likely that the KKR owners would re-hire him.
3) Sam Billings
English cricketer Sam Billings has not been able to cement his place in the England XI despite having the talent. Nevertheless, he is still young and will get a lot more chances.
Billings is a fine wicket-keeper and therefore, he will be in good demand. Since this tournament will have nine overseas players in the playing XI for each squad, Billings can expect to play all games for his franchise.