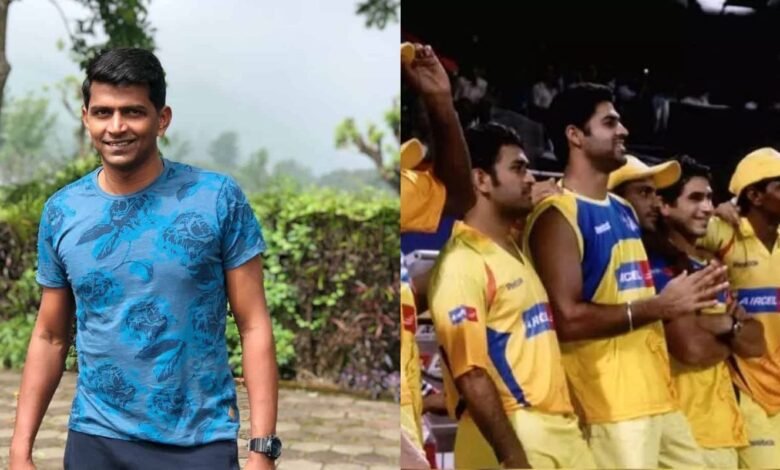 Chennai Super Kings is one of the most popular franchises in the league. When it comes to the fanbase, CSK belongs right at the top. It is also a consistent franchise when it comes to performances. Till now, the MS Dhoni-led unit has won four IPL trophies along with silverware in the Champions League T20. The first fixture in the history of IPL for CSK was against the then-called Kings XI Punjab. It has been 15 years and we may not remember the names who were a part of that historic encounter. Here, we take a look at two players you may not know played in the first-ever IPL game for CSK.
1) Palani Amarnath
The tall pacer from Tamil Nadu impressed everyone with his first-class debut. He then later got a chance in the IPL and even played in the first match for the Chennai Super Kings.
However, the pacer played only six games that season before he was dropped. In the six encounters, he took seven wickets. Some of the popular scalps included the likes of Yuvraj Singh and Ross Taylor.
2) Manpreet Gony
Manpreet Gony is one of the players you may not know who played in the first-ever IPL game for CSK. After the auctions, many felt that CSK lacked spark in the domestic pace department. However, Manpreet Gony set that right with a very good show in the first edition of IPL.
Later, the player represented franchises such as Punjab Kings and Deccan Chargers. He also got a chance to represent India but was not able to cement his place in the line-up. He took an early retirement and explored opportunities in various T20 leagues across the globe. Even now, he is a consistent part in overseas T20 tournaments, especially those reserved for retired cricketers. Apart from with the ball, Manpreet also has the habit of hitting some big sixes.