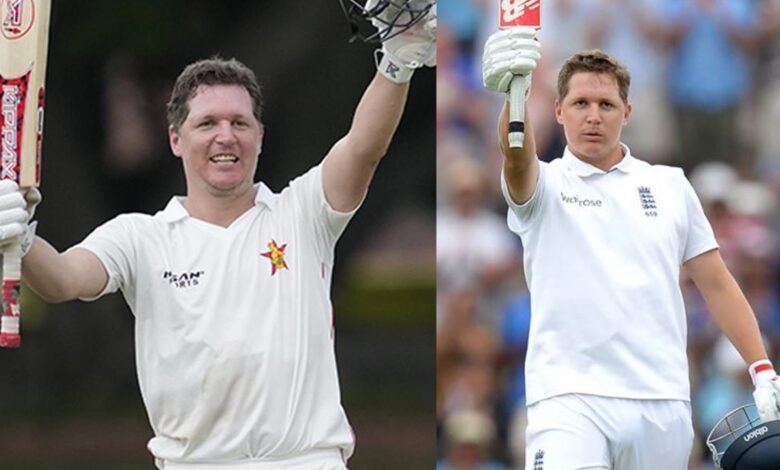 It is a terrific feat to score a test century, let alone scoring it for two different nations. In the past, we have witnessed many cricketers switch their nations in search of better opportunities. Especially in the modern era of T20 cricket, this has been a lot more prevalent. Interestingly, even in Test cricket, this has happened quite a few times till now. A few players have not only managed to change their nations but have also scored centuries for both countries. On that note, here, we take a look at two players who have scored Test centuries for two different countries.
1) Kepler Wessels – Australia and South Africa
Kepler Wessels was the first cricketer and until recently, was the only player to have this accomplishment. While he scored four centuries for Australia, he later scored a few more for the Proteas.
While he had a long stint as an Aussie, after the ban was lifted on South Africa, Kepler Wessels did well for his home-nation, too. In fact, he also got a chance to skipper the Proteas.
2) Gary Ballance – England and Zimbabwe
Gary Ballance is one of the players who have scored Test centuries for two different countries. Batter Gary Ballance is the latest player to join this list.
The cricketer scored four centuries for England before deciding to change his nation to Zimbabwe, the country in which he was born. It was after two years that Zimbabwe was playing a Test. Having gone through so much, it was actually a historic moment for Zimbabwe. However, West Indies did not allow them to enjoy the moment as they scored a huge total in the first innings. With the bat, Zimbabwe did not have a great start but Ballance added fight to the effort with his century. For the 33-year-old, it is a great arc coming back to his home nation to score a century.