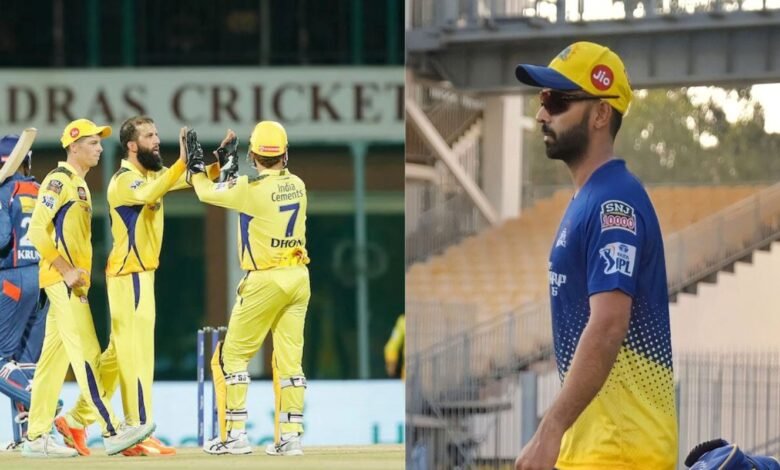 On Saturday, it would be the El Classico of IPL. Mumbai Indians and Chennai Super Kings would take on each other at the Wankhede Stadium in Mumbai. While CSK is coming off a win, MI will look to open its account at home. If a team bowls first, it is obvious that they would pick a batter as the Impact Player. On that note, here, we take a look at two players CSK should try as Impact Player if they bowl first against Mumbai Indians
1) Ambati Rayudu
Ambati Rayudu has been the person who has come off the field when CSK batted first. Hence, it is likely that he would stay on the bench if CSK bowls first. The team might have someone like Tushar Deshpande in the playing XI and he could be replaced after the first innings.
Rayudu had the Wankhede as his home ground in the IPL for quite a few years. Later, even as a CSK player, Rayudu has done well at this stadium. Hence, it is no doubt that he would be the main option for the franchise to bring on as the batter if CSK is bowling first. Rayudu showed glimpses of form in the previous game and the fans would hope that he steps up soon.
2) Ajinkya Rahane
Ajinkya Rahane is one of the Here, we take a look at two players CSK should try as Impact Player if they bowl first against Mumbai Indians. Rahane can actually be a useful option for Chennai Super Kings at the Wankhede Stadium.
Having played all his cricket at this ground, Rahane would not take much time to get used to this pitch. Also, depending on how CSK's batting starts, if there are some early wickets, Rahane would be a better option to stabilize as teams can anyways compensate at the end.